Sober October was once seen as a challenge no one wanted to undertake. A month without booze? No, thanks. But now, with the shifting tides and more of us rethinking our relationships with alcohol, Sober October comes as an opportunity to reset and explore a new, more intentional approach. With today being the start of the month, (my favorite, by the way), we thought we'd help kick things off with the best non-alcoholic drinks to sip and savor.
So, if you're ready to sleep better, think more clearly, and step into every day with more energy—join right in. Trust me, we've come a long way from the O'Douls of years passed. The best non-alcoholic drinks are bubbly, tasty, and just might rival your favorite glass of pinot. Skeptical? Pour a glass, then we'll talk.
Featured image by Joann Pai for our interview with Rebekah Peppler.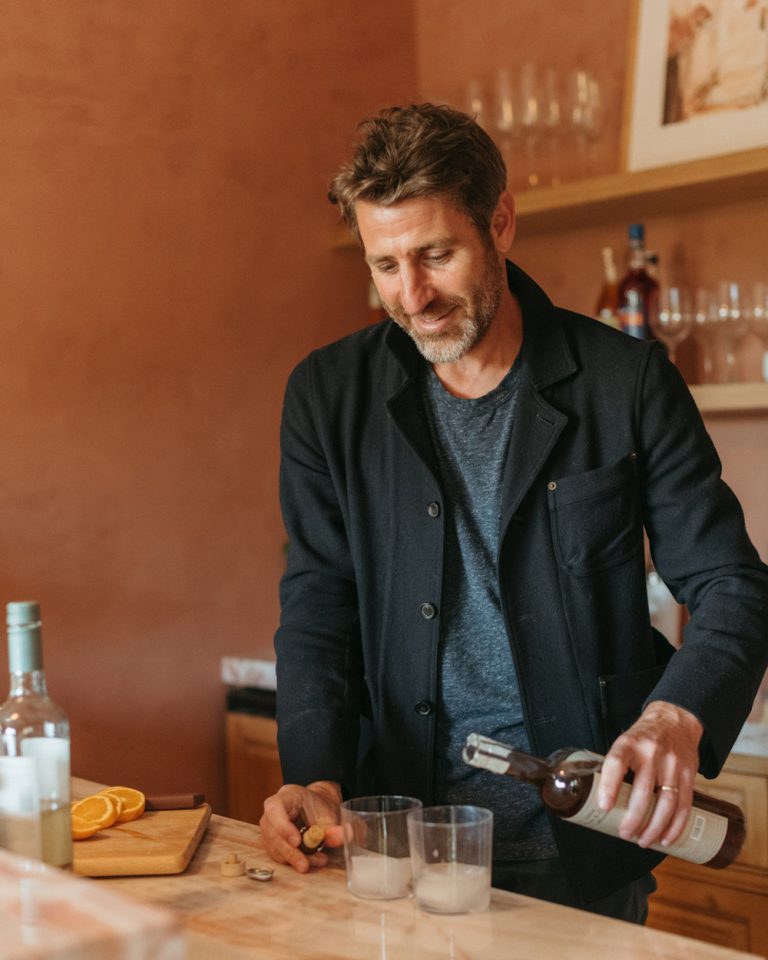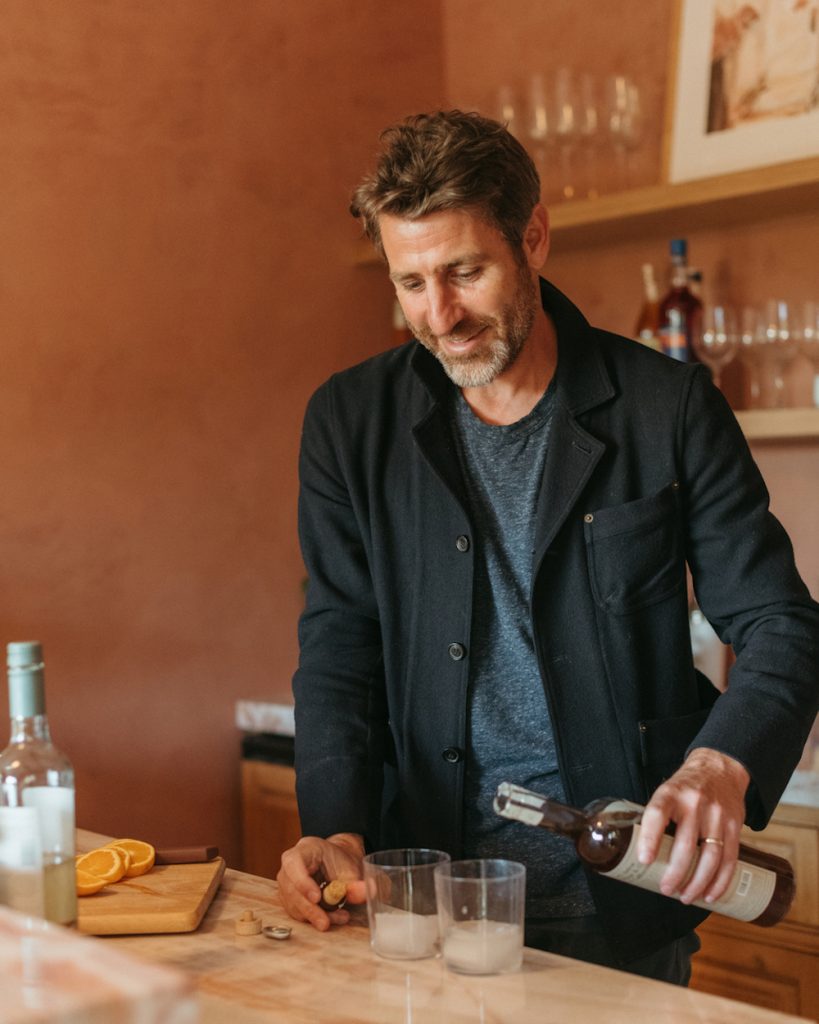 The Best Non-Alcoholic Drinks to Sip This Season
As we draw nearer to the holiday season, now's the time that many of us begin to reflect on how we'd like to spend this busy time of year. Thankfully, if your end-of-year plans include avoiding hangovers at any cost, you're in good company. There are so many options on the market between canned mocktails and non-alcoholic wine, I guarantee you'll find a favorite ahead.
Every product is curated with care by our editors and we'll always give an honest opinion, whether gifted or purchased ourselves. If you buy something through our links, we may earn a small commission at no cost to you.
Best Non-Alcoholic Wines
Château del ISH
Whether you're craving spirits, mocktails, or wine—ISH has you covered. Approved by The New York Times, this sparkling rosé is my favorite when I want something crisp and light, but still fruity and refreshing. And while other non-alcoholic wines taste like straight-up juice, ISH de-alcoholizes its wine at low temperatures to maintain the grapes' nuanced flavor.
Surely
Surely was an early player in the non-alcoholic wine space, but it's managed to hold its own as countless brands have flooded the market. I stick mainly to Pinot Noir and red blends as the temperatures cool, and this is my favorite bottle to warm up with. Expect a complex sip that pairs smoke and spice with a deep, dark sweetness that touches upon all the nuances of vanilla.
Zilch
Come for the name, stay for the satisfying bubbles (and come back again for the affordable bottles). Not only is it 0% ABV, but it comes with zero grams of added sugar. Can you think of a more appropriate moniker? I'm waiting. Here's to enjoying our bubbles sans the headache.
Töst
Fun fact: the creator behind this now-viral non-alcoholic brand lives down the street from my mom. So, of course, we were early adopters—and have been obsessed ever since. While I love that some zero-proof beverages taste exactly like (or even better than) the *real* thing, Töst is something else altogether. It's fruity, floral, and always a delight.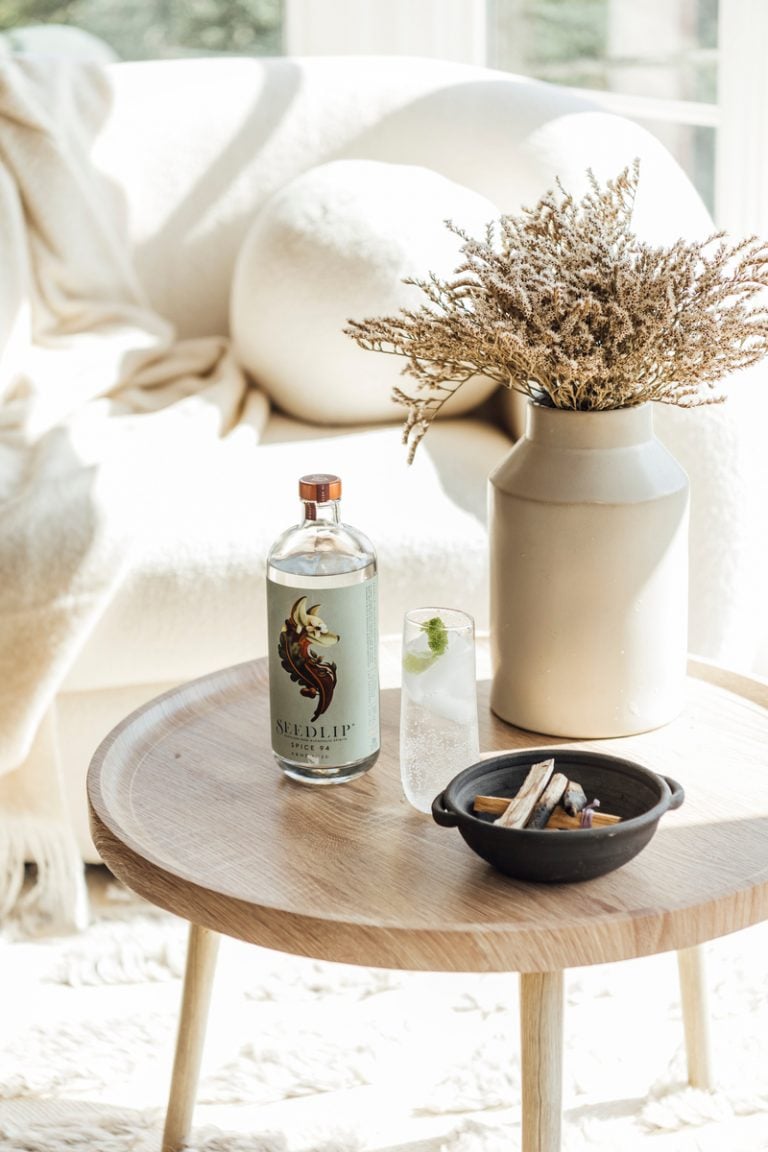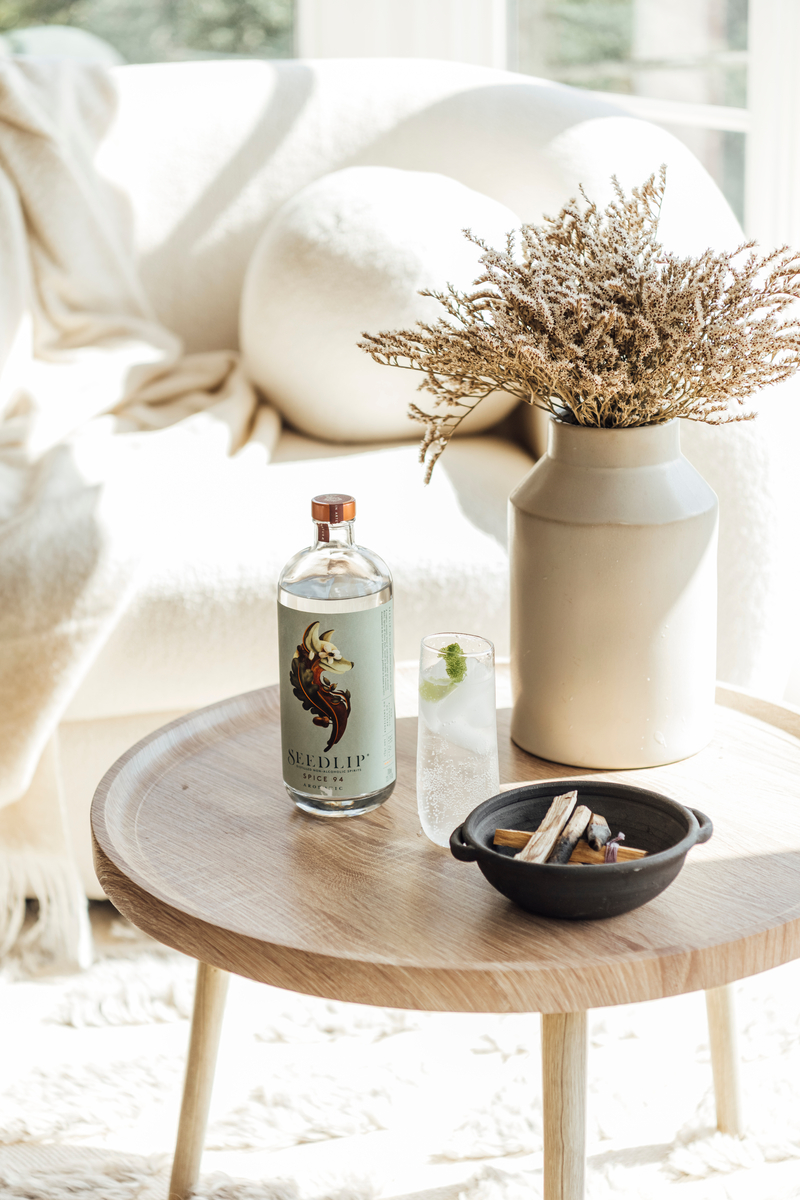 Best Non-Alcoholic Spirits and Mocktails
Seedlip
Seedlip was one of the earlier non-alcoholic spirits I tried, but within the past few months, I've seen it offered at bars, restaurants, and served at many events from baby showers to product launches. If you're used to a gin and tonic or a vodka soda, give this one a try. Their variety pack of flavors lets you experiment a bit with a good soda water or sparkling water. I've found this everywhere from Liquor stores, Anthropologie, and Williams Sonoma. 
Curious Elixirs
I first tried the brand this summer, and the Curious Elixir No. 3 (a Cucumber Collins-esque sipper) immediately sold me. Not only are the flavors creative and delish, but they're functional as well—infusing adaptogens like ashwagandha and rhodiola to help you feel your best.
Ghia
When I took my first sip of Ghia, I couldn't believe I was actually drinking a non-alcoholic beverage. Their mix topped with a splash of sparkling water tastes like the perfect summer spritz. They also have a fun selection of mixes or ready-to-drink cans with fun flavors inspired by the Mediterranean. I was happy to see this one around several bars and retailers.
De Soi
While most celebrities are going all-in on the tequila game, Katy Perry went the apértif (and adaptogenic) route utilizing botanicals to emulate a spritz. While most beverage companies rely on synthetic ingredients for taste, De Soi uses fruit juices and mushrooms for flavor—and function.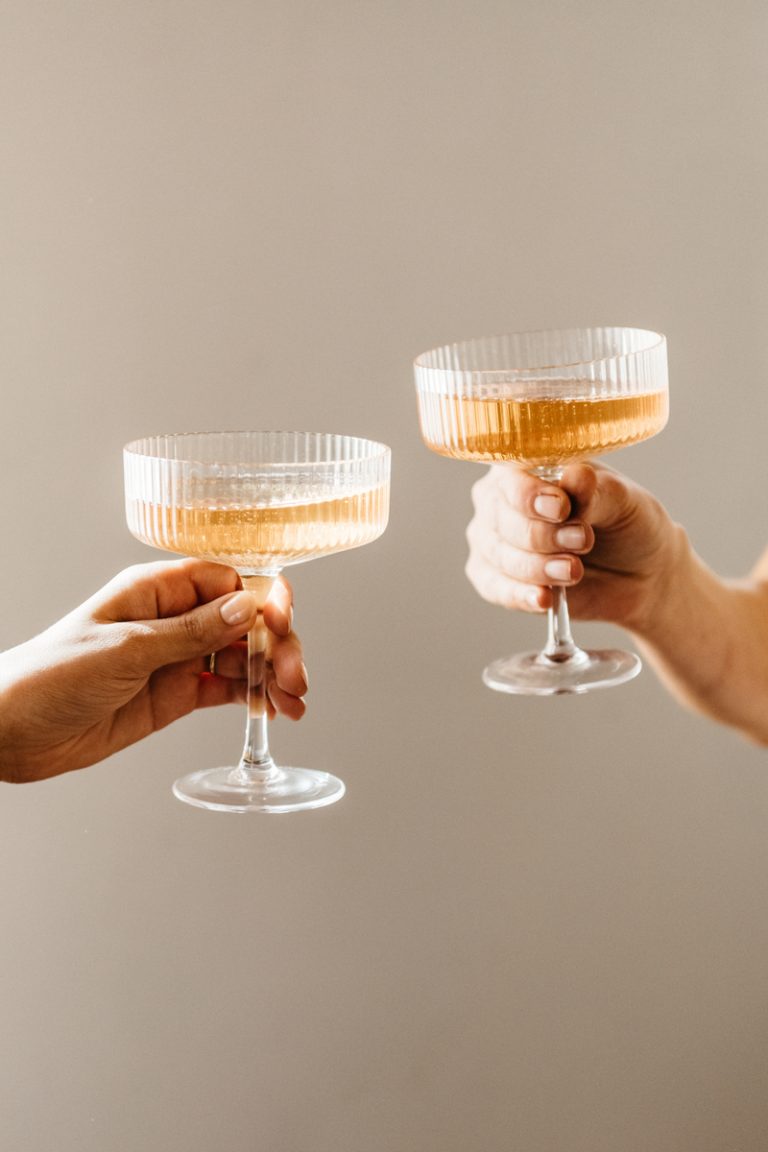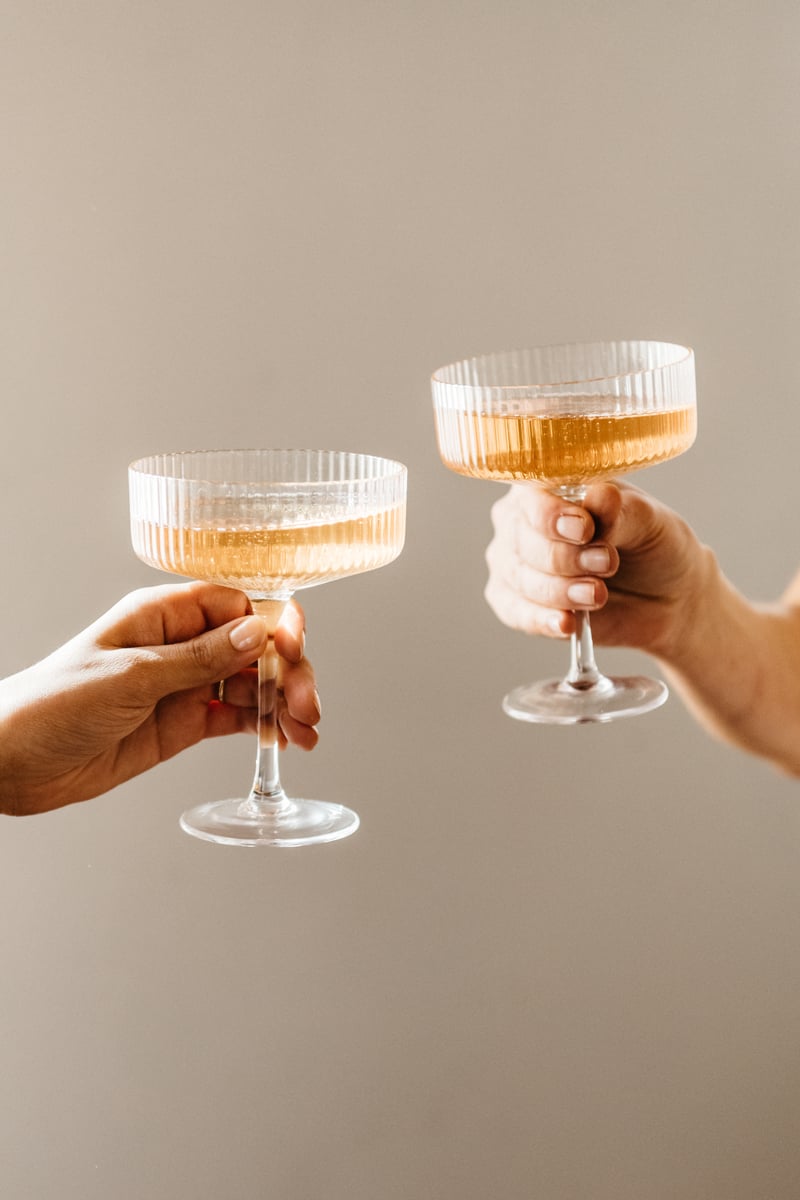 Kin Euphorics
Infused with adaptogens and nootropics, Kin is a "daily brain care ritual designed to help you connect to your center and find better balance." A non-alcoholic drink focused on helping calm the brain and promoting relaxation? Yes, please. You can find these by the can or as a pre-mix at specialty convenience stores and cafés. Use their store locator to find a stockist near you.
Lyre's
This wouldn't be a list of the best non-alcoholic drinks without mentioning my favorite, the Negroni. Lyre's makes an entire set of non-alcoholic spirits dedicated to the Negroni lover, plus an entire range of booze-free options. 
Recess
Recess entered the scene with its vibey branding and adaptogen-infused sparkling water, but it's stealing the show with its release of craft mocktails. Select from Margarita, Paloma, Mojito, or Mule—or better yet, stock your fridge with them all. With functional ingredients like guayusa, L?theanine, and lemon balm, expect a mood boost and a healthy dose of chill.
Hiyo
Nootropics, adaptogens, and functional botanicals, hiyo delivers what the brand calls "the float"—its signature stress-relieving, mood-boosting lift. With this variety pack, you can expect everything from cordyceps to turmeric to ginger and lion's mane. If you're really looking to step up your wellness game while also indulging in a satisfying sipper, make hiyo your zero-proof brand of choice.
Cann
Branded as a "cannabis-infused social tonic," Cann is for those who enjoy a little buzz without a full-on hangover. The classic Canns contain 2mg of THC and 4mg of CBD, creating what the brand calls a "relaxing-yet-sociable buzz." Each can is microdosed with just the right amount of THC, giving you a pleasant buzz without going overboard.
This post was originally published on December 2, 2022, and has since been updated.
Denial of responsibility!
YoursTelecast is an automatic aggregator of the all world's media. In each content, the hyperlink to the primary source is specified. All trademarks belong to their rightful owners, all materials to their authors. If you are the owner of the content and do not want us to publish your materials, please contact us by email –
[email protected]
. The content will be deleted within 24 hours.