NEW DELHI: The Indian cricket team's inclination to include more all-rounders in recent years can be attributed to the fact that many of the current top-order batters do not contribute as bowlers, unlike some of their esteemed predecessors from earlier generations.
The team's eagerness to incorporate utility players like Axar Patel or Washington Sundar stems from two primary concerns: firstly, the top-order batters not being actively involved in bowling duties, and secondly, the lower-order batters not exhibiting enough resilience and skill with the bat.
So what has changed?
"I think it could be because of the rule change. Suddenly you have gone from four fielders inside the ring to five fielders inside the ring. I think that has drastically changed the ability of part-time bowlers to be able to bowl in the middle phase," Dravid said in defence of his team in which none among Virat Kohli, Rohit Sharma, Shreyas Iyer or Suryakumar Yadav bowl.
Surya Kumar Yadav's case is a notable example of the changing dynamics of bowlers among top-order batters in cricket. Surya was once reported for a suspect bowling action during a Mumbai Indians match, after which he ceased bowling altogether. Similarly, Shikhar Dhawan, who occasionally bowled off-spinners, also faced issues with his action and stopped bowling after being reported for chucking in domestic cricket.
Sachin Tendulkar, a batter known for his diverse bowling skills, including inswingers, outswingers, leg-breaks, and off-breaks, has an impressive tally of 154 ODI wickets. Similarly, Sourav Ganguly, who bowled medium pace, secured 100 ODI scalps, and Yuvraj Singh, whose bowling played a pivotal role in India's 2011 World Cup victory, retired with a total of 111 victims. Remarkably, these were all specialist top-order batters.
Adding to this list of multi-talented cricketers, Virender Sehwag contributed with 96 ODI wickets, and Suresh Raina chipped in with 36 wickets while playing under the captaincy of MS Dhoni. These examples underscore how these top-order batters not only excelled with the bat but also made valuable contributions with the ball, showcasing their versatility as all-round cricketers.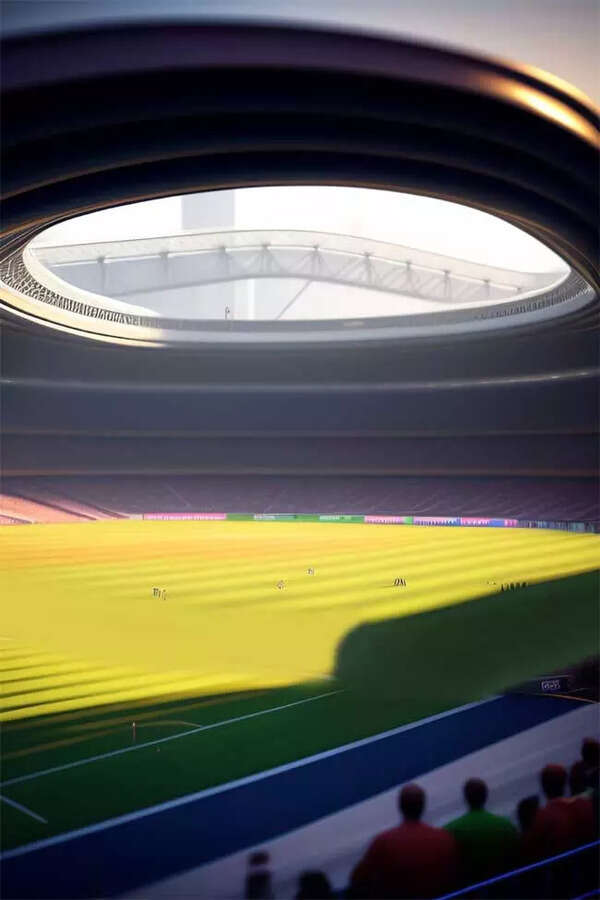 "If you remember and mention all these names (Sachin, Sourav, Sehwag, Yuvraj, Raina) bowling in this phase, a lot of these guys started when there used to be only four fielders in the ring.
"In that kind of situation (five fielders outside the ring), you could lose a lot of part-time bowlers and not only us, a lot of teams did that. If you will notice, the number of part-time bowlers have gone down in other teams as well.
"It's not only the Indian team," Dravid wanted to remind one and all who cared to listen.
The two new balls from both ends, which effectively means one white Kookaburra is just 25 overs old, has also contributed to this decline.
"Partly, it is because of two new balls, you have got five fielders in the ring in the middle overs. It's not that they are not bowling in the nets, a lot of bowlers do try, they bowl in the nets.
"But if you don't get opportunities to bowl in the middle then it becomes very difficult to develop your skill," the coach said.
He also attributed it to the defensive mindsets of captains and coaches, who don't want to punt on a part-timer.
"And more and more captains and coaches are wary of the rules and so they will always look to play a genuine bowler in the mix because of the two new balls and five fielders in the ring."
So what could be the solution? It is about finding more all-rounders and that has been the current team management's endeavour.
"Also try to find genuine all-rounders in the team and the goal is really to try and find some sort of genuine all-rounders. This is something we are working on.
"It's not that we don't work on that, we constantly work on it and we are constantly working on some of our bowlers to bat well as well. Certainly (whenever rules changed), a lot of part-time bowlers have been reduced."
(With PTI inputs)
Denial of responsibility!
YoursTelecast is an automatic aggregator of the all world's media. In each content, the hyperlink to the primary source is specified. All trademarks belong to their rightful owners, all materials to their authors. If you are the owner of the content and do not want us to publish your materials, please contact us by email –
[email protected]
. The content will be deleted within 24 hours.