On Anant Chaturdashi, devotees tie a sacred thread around their wrists known as Anant Sutra or Raksha Sutra. Here's the importance of wearing this fourteen knots thread on the auspicious day.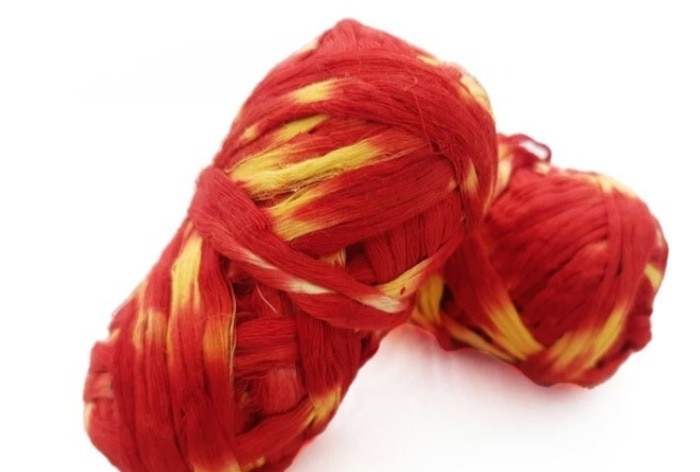 Anant Chaturdashi also known as Anant Chaturthi holds importance in Hindu culture. The festival is celebrated every year on the fourteenth day of the waxing moon in the month of Bhadrapada. It is the most auspicious day to worship Lord Vishnu in his Anant (Never-ending) form and it also marks the last day of Ganesh Chaturthi. On the auspicious Hindu festival, a large number of lord Vishnu's devotees across the world observe a long-day fast and tie sacred thread during puja. This year Anant Chaturdashi will be celebrated on Thursday, September 28. After worshipping Lord Vishnu devotees tie a sacred thread around their wrists known as Anant Sutra or Raksha Sutra. The thread consists of 14 knots and has a special significance behind it.
Importance of Tying Raksha Sutra on Anant Chaturdashi 2023
According to Hindu belief, on the day of Anant Chaturdashi Lord Vishnu created 14 worlds and appeared in 14 forms for their maintenance and protection. These forms started to appear infinity hence giving the name 'Anant' symbolizing Lord Vishnu.
By wearing Raksha Sutra on Anant Chaturthi, Lord Vishnu eliminates all the fears and shower his blessings on devotees. It also provides protection from evil eyes as per Hindu beliefs.
These 14 knots represent the 14 worlds -Bhurlok, Bhuvarlok, Swarlok, Maharlok, Janlok, Tapolok, Brahmalok, Atal, Vittal, Satal, Rasatal, Talatal, Mahatal and Patallok. It is believed that tying the knot around the wrist connects the devotees to spirituality and never-ending faith.
Devotees who tie Raksha Sutra around their wrist on Anant Chaturthi will achieve happiness of all 14 worlds.
It is believed that a person who observes fast on 14 consecutive days of Anant Chaturdashi and ties Raksha Sutra is said to attain Vaikuntha, the abode of Lord Vishnu through his blessings.
The women should tie the Raksha Sutra on their left arm while men should tie it on their right arm while chanting the mantra 'Om Anantay Namah Ya Anantsagar Mahasamudre Magnansambhyudhar Vasudev. Namo Namaste". The devotees must immerse the Raksha Sutra in the river during Ganesh Visarjan.
Denial of responsibility!
YoursTelecast is an automatic aggregator of the all world's media. In each content, the hyperlink to the primary source is specified. All trademarks belong to their rightful owners, all materials to their authors. If you are the owner of the content and do not want us to publish your materials, please contact us by email –
[email protected]
. The content will be deleted within 24 hours.