Krishna Janmashtami 2023: Dahi Handi is an old-age Janmashtami tradition that is a tribute to Lord Krishna's notorious childhood antics. In this event, people form a human pyramid to collect a suspended form of curd. Here are few safety tips to keep in mind while participating in this tradition.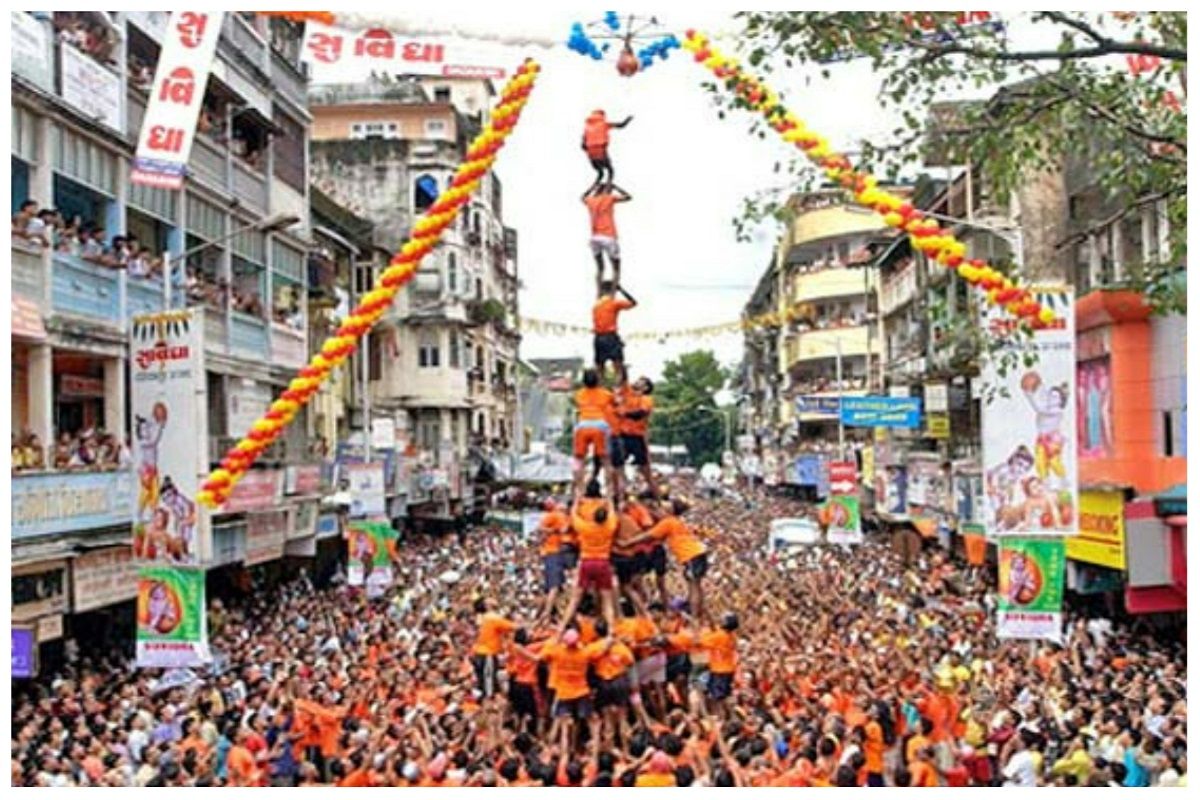 Krishna Janmashtami, a cherished Hindu festival celebrating Lord Krishna's birth, combines spiritual fasting and joyful festivities. Devotees celebrate this day by indulging in various rituals, offering prayers to Lord Krishna, decorating temples, organising feasts and performing activites like plays and songs. Dahi Handi is one of the highlights of Janmashtami celebrations that gives a tribute to Lord Krishna. Well, to understand what this tradition is, read
Dahi Handi Tradition on Janmashtami
Janmashtami, the vibrant Hindu festival memorizing the birth of Lord Krishna, is celebrated with great enthusiasm across India. One of the most captivating traditions associated with this auspicious day is the Dahi Handi, which takes place on the second day of the festival. Dahi Handi, also known as "Utlotsav," involves the formation of human pyramids to reach and break a clay pot filled with curd or buttermilk, symbolizing Lord Krishna's love for dairy products. This tradition not only honours the playful nature of Lord Krishna but also exemplifies unity, teamwork, and unwavering devotion.
Tips for Safely Forming Human Pyramids During Dahi Handi:
While the Dahi Handi tradition is filled with excitement and joy, ensuring the safety of participants is important. Here are some essential tips to create a safe and memorable experience:
1. Team Coordination: Begin by forming a well-organized team with clear roles and responsibilities. The topmost participant, known as 'Govinda', should be agile and experienced, while those forming the pyramid's base must provide sturdy support. Effective communication among team members is important to maintain balance and stability.
2. Proper Training and Practice: Participants should undergo rigorous training and practice sessions before attempting to form a human pyramid. Start with lower heights and gradually progress to higher ones. This approach allows individuals to build confidence, refine their techniques, and develop strong coordination.
3. Safety Precautions: Prioritize safety measures by providing participants with appropriate protective gear, including helmets, padding, and gloves. Place a soft-landing surface such as mats or cushions beneath the pyramid to cushion any falls. It is essential to gauge the pyramid's height carefully, ensuring it remains manageable and not overly ambitious.
Dahi Handi on Janmashtami is a captivating tradition that encapsulates the essence of Lord Krishna's teachings, emphasizing unity, devotion, and teamwork. By adhering to these safety tips and promoting responsible pyramid formation, participants can enjoy this cherished custom while safeguarding their well-being.
Denial of responsibility!
YoursTelecast is an automatic aggregator of the all world's media. In each content, the hyperlink to the primary source is specified. All trademarks belong to their rightful owners, all materials to their authors. If you are the owner of the content and do not want us to publish your materials, please contact us by email –
[email protected]
. The content will be deleted within 24 hours.