Does cricket make your heart skip a beat? Medtech firms want ECG machines, nebulisers at stadiums – ThePrint – Select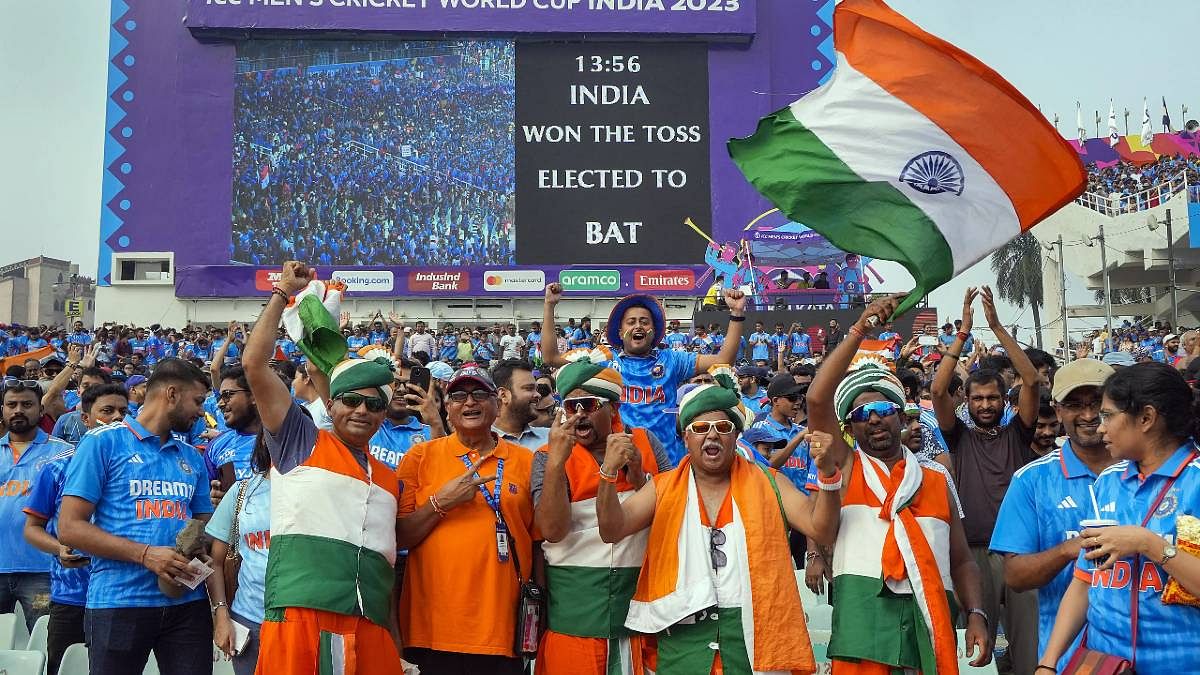 New Delhi: With cricket fever reaching a crescendo ahead of the Cricket World Cup 2023 final match between India and Australia Sunday, medical device makers have a concern. What if some highly charged spectators face health emergencies in the electrifying atmosphere?
The Medical Technology Association of India (MTaI), a network of research-based medtech companies, has reached out to the Board of Control for Cricket in India (BCCI), asking it to consider installing nearly 20 types of medical devices in stadiums to cater to such situations.
The MTaI has 48 members, most of which are multinational companies.
In a letter written to the cricket governing body this week, MTaI has said that sports enthusiasts attending live events face vulnerabilities. It has advocated the installation of essential medical devices such as defibrillators and ECG machines within cricket stadiums. ThePrint has a copy of the letter.
The other devices suggested for installation include a cardiac monitor, blood pressure measuring instruments, an oxygen delivery system, pocket mask devices, nebulisers and intravenous kits.
"Live cricket matches are a source of unparalleled joy and excitement for fans across the globe," MTaI chairman Pavan Choudary wrote in the letter to the BCCI.
"However, amid the euphoria of the game, it is crucial to acknowledge that spectators can be vulnerable to health emergencies, including heart attacks, brain strokes, and anxiety," he said.
The letter also emphasised that the electrifying atmosphere and high-stress moments during matches can exacerbate pre-existing health conditions and trigger unexpected medical crises.
It cited a report by Harvard University from 2018 which said that during the FIFA World Cup and the National Football League's Super Bowl (in the US), rates of heart attacks and heart rhythm problems (arrhythmias) increased, both among sports fans and within the local population.
To mitigate these risks and provide a safer environment for cricket enthusiasts, the MTaI has urged the BCCI to consider the mandatory installation of medical devices and ensuring the presence of qualified medical personnel with the expertise to respond swiftly to medical emergencies, enhancing the efficiency and effectiveness of medical device utilisation.
It also asked the BCCI to launch comprehensive awareness campaigns to educate spectators about the location and usage of medical devices within the stadium, as well as the importance of early detection and response to potential health crises.
Other measures, according to the MTaI, could be collaboration between cricket associations, medical technology providers and local healthcare institutions to ensure the availability of state-of-the-art medical equipment and expertise.
"By implementing these measures, cricket organisations can better protect the health and well-being of their loyal fans and make live matches a safer and more enjoyable experience," said the letter, adding that the association was ready to provide any necessary support and expertise to facilitate the integration of medical devices into cricket stadiums, working in harmony with the mission to promote the sport's global success.
---
Also Read: Essential drugs have price caps, but most medical devices don't. Now, govt working to change that
---
'A critical step'
Speaking to ThePrint, Choudary said that while players during sporting events have access to world-class medical services, spectators — who immensely contribute to such events — are left on their own.
"Their safety is also of paramount importance," he said, adding that the association had first reached out to the BCCI as cricket is the most popular game in India.
"We train nearly 2.5 lakh doctors every year on using medical devices — it's not difficult to train some more personnel who can use the required devices in stadiums," he said. "Also, device makers are ready to offer their products at nominal rates for the benefit of sports lovers."
The MTaI, he said, will also send a similar proposal to FIFA (International Association Football Federation) for the Football World Cup.
His views were also echoed by some others working in the area of patient safety.
"I believe the integration of life-saving medical devices near spectators would be a critical step in ensuring swift and effective response in the face of potential health emergencies," said Ratna Devi, director, Patient Academy for Innovation and Research, a Delhi-based advocacy group.
"Just as we prioritise patient safety within the confines of a hospital, extending this commitment to public spaces like cricket stadiums, large events and other venues will be a logical and necessary progression," she asserted.
"This move could establish a new standard for public health at sporting events, setting an example for global best practices in ensuring the safety and well-being of diverse audiences," she said.
(Edited by Nida Fatima Siddiqui)
---
Also Read: We are cricket-crazy and partisan, not Nazis. Stop demonising Gujarat crowd
---
Denial of responsibility!
YoursTelecast is an automatic aggregator of the all world's media. In each content, the hyperlink to the primary source is specified. All trademarks belong to their rightful owners, all materials to their authors. If you are the owner of the content and do not want us to publish your materials, please contact us by email –
[email protected]
. The content will be deleted within 24 hours.