Air India Progress: 'Vistara to continue as Vistara till Air India reaches appropriate level:' Campbell Wilson | India News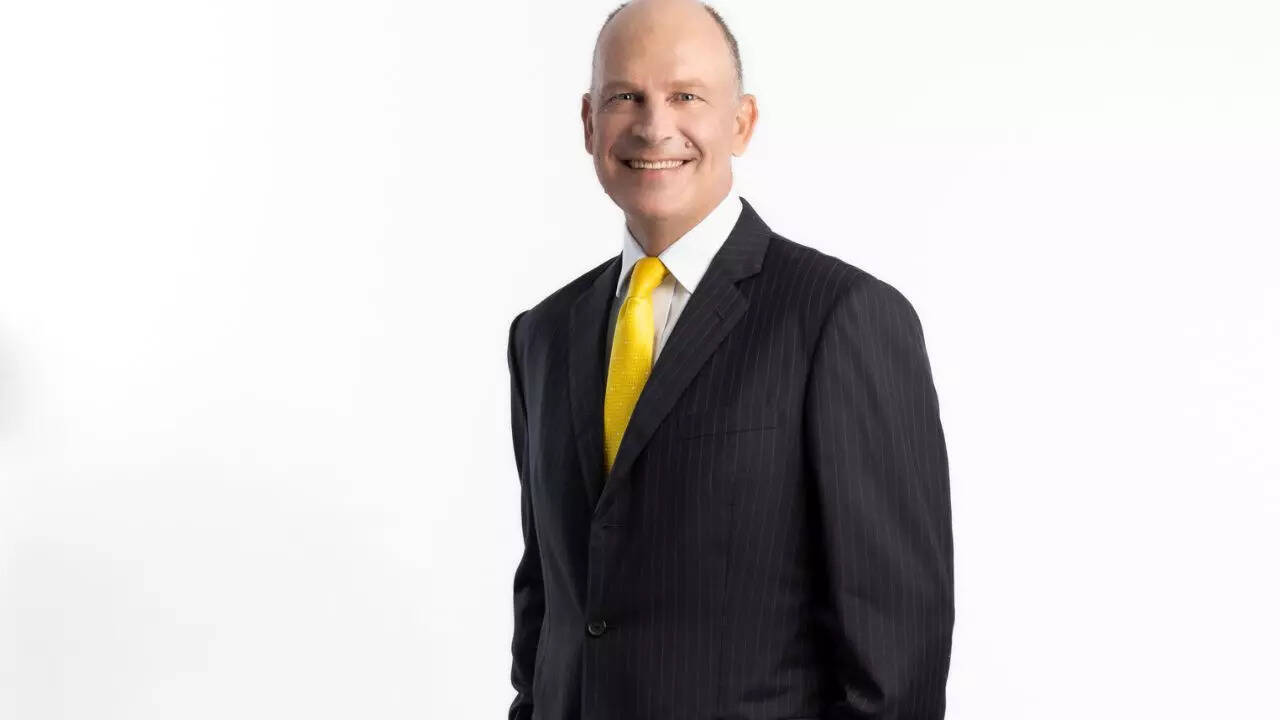 NEW DELHI: Vistara will be merged into Air India only when the latter reaches an "appropriate level." While the progress so far in reviving AI is "ahead of schedule," the first of the 470 ordered aircraft expected this fiscal will see a slight delay in induction due to issues faced by original equipment manufacturers. In a freewheeling interview to TOI, AI MD & CEO Campbell Wilson opens up about a host of issues including the recent regulatory fireworks over safety issues which he "fully accepts" and considers a "reminder that there's work to be done." Excerpts:
Ques. There is apprehension among flyers about Vistara's merger into Air India as the latter still has a long way to go in terms of overall improvement. Will we see the merger by March 2024?
Ans. Vistara will continue to operate as Vistara, an independent entity, until such time we feel Air India has reached the appropriate level that we can consider merger. I never said March (2024) is the deadline. These two airlines will continue separately. The eventual name for the full service airlines is Air India. When we get to that point is going to be a function of when we feel Air India is ready. There's a lot of work that we're putting in to elevate air India.
It's useful to have competition clearance from Indian authorities. We can start sharing best practices. Vistara can help accelerate this journey. The cultural part is going to be important. We need to make sure that AI people accept Vistara inputs and we also need to make sure Vistara people are enthused and excited about the national mission of reviving AI.
The ongoing consolidation (Vistara-AI and AI Express-AirAsia India) is unprecedented in global aviation — four, rather five airlines (because erstwhile Indian Airlines and Air India were never consummated properly) becoming two. I don't think that's happened before and not just for airlines, but five groups of staff. The future AI Express, which is the amalgamation of two airlines, will operate as a low cost airline.

Ques. What are the main processes for the merger?
Ans. Broadly speaking there are three elements to the regulatory process. One is competition clearance. And CCI India is clearly one component of that, but there's Singapore and a few other jurisdictions as well that need to give clearance.
Then there's NCLT which is the legal clearance that allows the transaction to actually close. And then there's the aviation regulatory process (DGCA and BCAS). The process of bringing airlines licences together would be subsequent to the legal closure.
And then is the third part which is not regulatory. That's when you actually bring the two brands together and operated as one consolidated business. And that is a matter of our discretion.
Ques. The first of the 470 ordered planes supposed to be delivered are seeing delays. Will this impact your plans?
Ans. We are taking ownership of first Boeing 737 MAX this week. The number of MAX we expect to receive by the end of this fiscal (10-12) is a little lower than we had anticipated (15) due to an issue Boeing is having which is adding a few weeks to each aircraft.
As far as the Airbus A350s go, we should get five if not (as expected) six by next March. There's a little bit of delay on the first one because some extra tests were needed on some of the seats by the seat manufacturer. This calendar year we are certainly expecting one A350 and possibly two.
While (these delays are) obviously not welcome, it's not the end of the world. It's not that everything is grossly delayed, there's a slight slippage of the B737 MAX and A350s. We will lease 25 A320s over the next 12 months to augment AI fleet. These are over and above the 470 ordered planes.
Ques. The DGCA has suspended AI's chief of flight safety twice in the last four months and the airline has been censured by the regulator multiple times in the recent past. Your comments.
Ans. It is clearly not welcome when there is publicity around practices not being fully adhered to. We have invested a lot and will continue to invest a lot in improving the overall safety culture, be it people, practices, training and systems being implemented to tighten the reporting, monitoring and tracking data. No effort is being spared.
But we have to acknowledge (AI) in an organisation that has an entrenched culture in many aspects, not just in safety. (We are) changing that culture, getting accountability and changing understanding of what is now acceptable now versus what might have been acceptable (earlier). It is not about ticking boxes, but actually understanding the intent and the spirit. That takes time. It just has to be concerted, consistent and protracted effort. Clearly we're not there yet. And it is disappointing to have these findings, which we fully accept. It is again a reminder there's work to be done. We'll keep at it.
Ques. The Tatas took over AI and AI Express in end of January 2022. Is the revival programme on track?
Ans. We were under no illusions about this Everest of corporate turnarounds and that it would take time. When we launched our Vihan (revival) program a year ago, we stated that it would take five years. And that the first six months would really be focused on cleaning up. A lot of work has been done now in terms of ordering planes, hiring people, getting aircraft, increasing flights and putting systems in place. So based on that plan, I think we are slightly ahead of schedule. But that's not to say that we have reached all of their aspirations that we want.
There are some mechanical things which take time. We have committed $400 million to refurbishing aircraft that wouldn't happen until middle of 2024. So, there's a lot of stuff that's going on underneath. It might not be physically manifesting to the consumer but all that is necessary to remain slightly ahead of the expectation.
We have unlocked the supply chain. Suppliers weren't giving parts to AI, because AI wasn't paying. We are settling all those bills. Tens of thousands of parts are now back in the the pool. We have a warehouse at Delhi Airport because most of our spare parts sat in Mumbai while most of our operations were in Delhi.
For 15 years, the company had not recruited. So there was a lack of exposure to modern practices, modern thinking and succession planning. We've recruited a huge number of staff and are building talent in the organisation.

Ques. So when do you profits coming in?
Ans. We're a private company and have our own internal targets. We comfortable with where we are at the moment. We won't put a timeline to (getting profitable). Tatas did extensive due diligence and knew the amount of work in investment and time it would take. No one's under any illusions of the magnitude of the task and the time it takes. AI has not been a profitable business for many years. And it would be odd if you became a dramatically profitable business overnight. It takes time.
Ques. What is the status of the proposed training academy?
Ans. The lease agreement for our new training academy, which will be spread over 6 lakh square feet in Gurugram, has been finalised. It will cater to training requirements of pilots, cabin crew, engineers, and staff from airport operations, security, commercial, and more. It will have a dedicated safety centre through which every single Air Indian, present and future, will have to pass. We are progressing very well with the two JVs for simulator training. Over the next couple of years, we'll spend more than $200 million.
Ques. AI has been talking to Lufthansa Technik and KLM for an MRO here. What is the progress on the engineering front?
Ans. We've been talking to a number of potential partners for MRO facilities. We had published an invitation to express interest to 9 to 10 global players. We've narrowed down to a few that we want to deeper dive with. It is not necessarily about (bidding for) AI Engineering Services Ltd or AIESL (when the government divests it). That is a partnership to develop capabilities. AI needs to support its fleet and standard of product. And there might be many paths to get to that outcome. One of which might be ESL.
Ques Do you see the Indian aviation market like the Indian telecom market with two key players?
Ans. The indian aviation market wasn't healthy for a long time — just the sheer frequency with which it had new entrants and then failures. Something was not right. In my assessment, there was a very significant player in Air India which was not really operated for commercial purpose (before 2022). Then you had entrants into the market that were promoter driven and not necessarily well capitalised always chasing chasing cash flows. And it just was not stable and that couldn't continue.
Now there are two significant well-funded professionally oriented players. That can bring some stability and health to the ecosystem. Then there's a profit pool that other people might come in and want to participate in.
Denial of responsibility!
YoursTelecast is an automatic aggregator of the all world's media. In each content, the hyperlink to the primary source is specified. All trademarks belong to their rightful owners, all materials to their authors. If you are the owner of the content and do not want us to publish your materials, please contact us by email –
[email protected]
. The content will be deleted within 24 hours.