High cholesterol cause various heart-related problems and can worsen overall health. If you want to treat this condition naturally, here are few dietary changes that you must follow to reduce the risk of cardiac problems.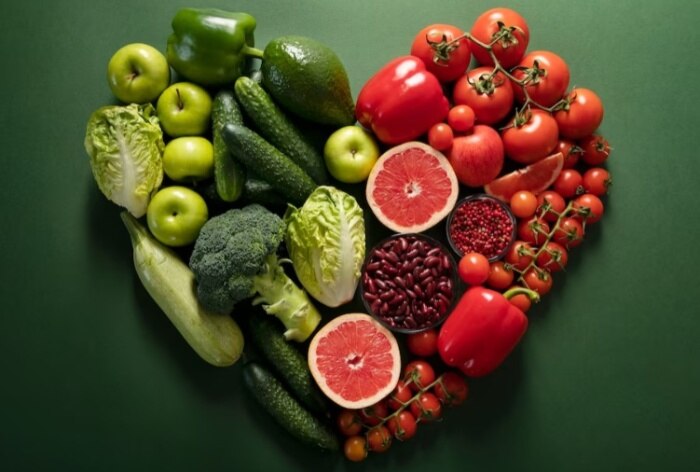 Cholesterol is a waxy fat-like substance in your blood which is produced naturally by your body. When there is an excess of low-density lipoprotein (LDL) cholesterol, often referred to as "bad" cholesterol, it can build up on the inner walls of arteries. This accumulation of cholesterol and other substances forms plaques, which can narrow and block the arteries over time. The buildup of plaques in the arteries can restrict blood flow to the heart muscle. The reduced blood flow deprives the heart of oxygen and nutrients, leading to various complications.
High or bad cholesterol can often cause various heart-related problems and can worsen overall health. It is also called a silent killer as it shows no symptoms and can be checked through tests by healthcare professionals. If you want to treat this condition naturally, then lifestyle and diet are what need to be focused on. If you suffer from high cholesterol, you must keep a closer eye on what you are eating. In this article, we will discuss some dietary changes you can implement to reduce high cholesterol levels naturally.
7 Easy-to-Follow Diet Changes to Lower High Cholesterol Levels
Choose Healthy Fats: Opt for unsaturated fats, especially monounsaturated fats and polyunsaturated fats found in olive oil, canola oil, avocados and nuts. Limit the intake of saturated fats found in red meat, full-dairy products and tropical oils.
Increase Soluble Fibre: Foods high in soluble fibre help Lower LDL cholesterol. Include sources like oats, barley, leans, utensils, fruits and vegetables in your diet.
Choose Lean Proteins: Opt for lean protein sources such as skinless poultry, fish, beans and tofu.
Control Portion size: Controlling portion size helps manage calorie intake, which can contribute to weight management and lower cholesterol levels.
Limit Dietary Cholesterol: While dietary cholesterol doesn't affect everyone the same way, it's a good idea to limit high-cholesterol foods like organ meats, egg yolks and shellfish.
Choose Whole Grains: Replace refined grains with whole grains like whole wheat, brown rice, quinoa and oats. Whole grains are high in fibre, which can help lower cholesterol levels.
Limit Added Sugar And Processed Foods: Processed foods often contain unhealthy fats, added sugars and excess sodium. These can contribute to high cholesterol and other health issues.
Denial of responsibility!
YoursTelecast is an automatic aggregator of the all world's media. In each content, the hyperlink to the primary source is specified. All trademarks belong to their rightful owners, all materials to their authors. If you are the owner of the content and do not want us to publish your materials, please contact us by email –
[email protected]
. The content will be deleted within 24 hours.