Ganesh Chaturthi 2023: From date to significance, here's everything you need to know about this 10-day auspicious celebration across India.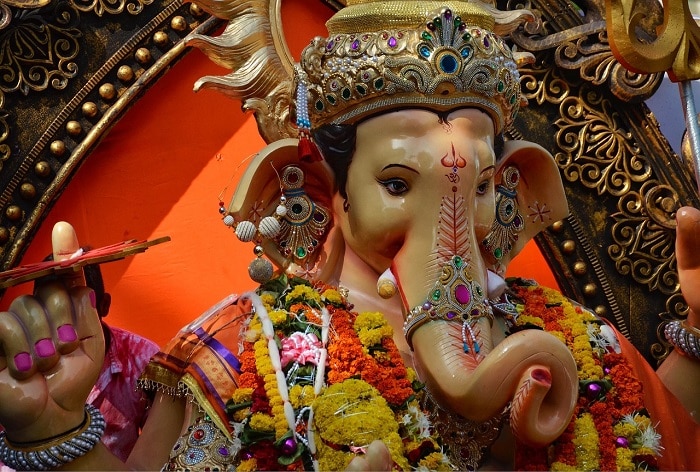 Ganesh Chaturthi is an auspicious Hindu festival that celebrates the birth of Lord Ganesha, the god of wisdom, prosperity, and good fortune. Also known as Vinayaka Chaturthi and Ganmohastav, it is a 10-day celebration and this year it will begin from September 19 to September 28. Ganesh Chaturthi is one of the most widely celebrated festivals in India, especially in the western state of Maharashtra, and it is also observed in various other parts of the country.
Ganesh
Chaturthi

 2023: Date & Muhurat

This year, Ganesh Chaturthi spans from September 19th to September 28th, with the Chaturthi Tithi beginning at 12:39 p.m. on September 18th and ending at 1:43 p.m. on September 19th. During this festival, there is a significant and auspicious moment to place the idol of Lord Ganesha, which occurs during the Madhyahna Muhurat on September 19th, specifically from 11:01 a.m. to 1:28 p.m. It is essential to avoid moon sightings before Ganesha Chaturthi, as considered inauspicious. Hence, the forbidden time is from 09:45 AM to 08:44 PM on September 18.
Ganesh
Chaturthi

2023: Rituals And Celebrations

According to Hindu mythology, Lord Ganesh is believed to be the child of Lord Shiva and Goddess Parvati. Once, when Lord Shiva was furious, he severed Lord Ganesh's head and replaced it with an elephant's head to console his wife, Goddess Parvati. Therefore, Lord Ganesh is invariably portrayed as having an elephant-like head, a muscular torso, and four arms.

Ganesh Chaturthi is celebrated to mark the birth of Lord Ganesha, the elephant-headed god of wisdom, prosperity, and good luck. Lord Ganesha is believed to be the remover of obstacles and the giver of good fortune. The preparations for Ganeshotsav usually begin a few weeks before the main event. People clean and decorate their homes with colorful rangoli designs and flowers. Clay idols of Lord Ganesha, varying in size, are brought into homes and public places. Also, devotees perform a ceremonial installation of the idol.

Many devotees choose to fast on Ganesh Chaturthi as a mark of their devotion. They abstain from consuming grains and lentils during the fast and opt for fruits, nuts, and milk-based products. The fast typically continues until the evening when the main puja (prayer) is performed. During Ganesh Chaturthi fasting, it's not just about what people eat, but also about their dedication. Some devotees may choose to fast for a specific number of days leading up to the festival, while others fast only on the day of Chaturthi itself. Fasting is a way for them to purify their minds and bodies, allowing them to fully participate in the celebrations with a sense of spiritual purity and devotion to Lord Ganesha.

It is also a special time when people come together to celebrate Ganpati ji. They sing songs and offer prayers, seeking his wisdom and help in overcoming obstacles. After the prayers, they share delicious food, especially modaks, with family and friends. In towns and cities, there are big celebrations with beautiful idols and cultural performances. On the 11th day, the idol is immersed in water to symbolize Lord Ganesha's return to heaven. And these days, many people are also taking care of the environment by using clay idols and natural decorations. Ganesh Chaturthi is a joyful and eco-friendly celebration that unites communities and showcases India's rich culture.











Denial of responsibility!
YoursTelecast is an automatic aggregator of the all world's media. In each content, the hyperlink to the primary source is specified. All trademarks belong to their rightful owners, all materials to their authors. If you are the owner of the content and do not want us to publish your materials, please contact us by email –
[email protected]
. The content will be deleted within 24 hours.