Pasta is the quickest way to nourish your soul while devouring lots of fresh, seasonal ingredients. You just can't go wrong with a warm bowl of satisfying carbs combined with colorful veggies—it sets off all the pleasure receptors in the brain. Because we find ourselves in October—the true start of cozy season—let's cruise into fall with these absolutely delectable pumpkin pasta recipes.
Though I love pasta during every season, there's something extra special about making an indulgent pasta dish as the weather starts to get crisp and cozy. And what ingredient says fall more than pumpkin? The creamy consistency and savory-meets-sweet flavors of roasted pumpkin are a feast for the senses. It's practically autumn on a plate.
15 Pumpkin Pasta Recipes
You'll want to bookmark these pumpkin pasta dishes, whether you're planning a dinner party or looking to treat yourself to a seriously delicious weeknight dinner for one. Consider this your "fall eats bucket list," and enjoy them before the season is over. We've included vegan and vegetarian options as well, so that everyone can enjoy this utterly delicious flavor combination.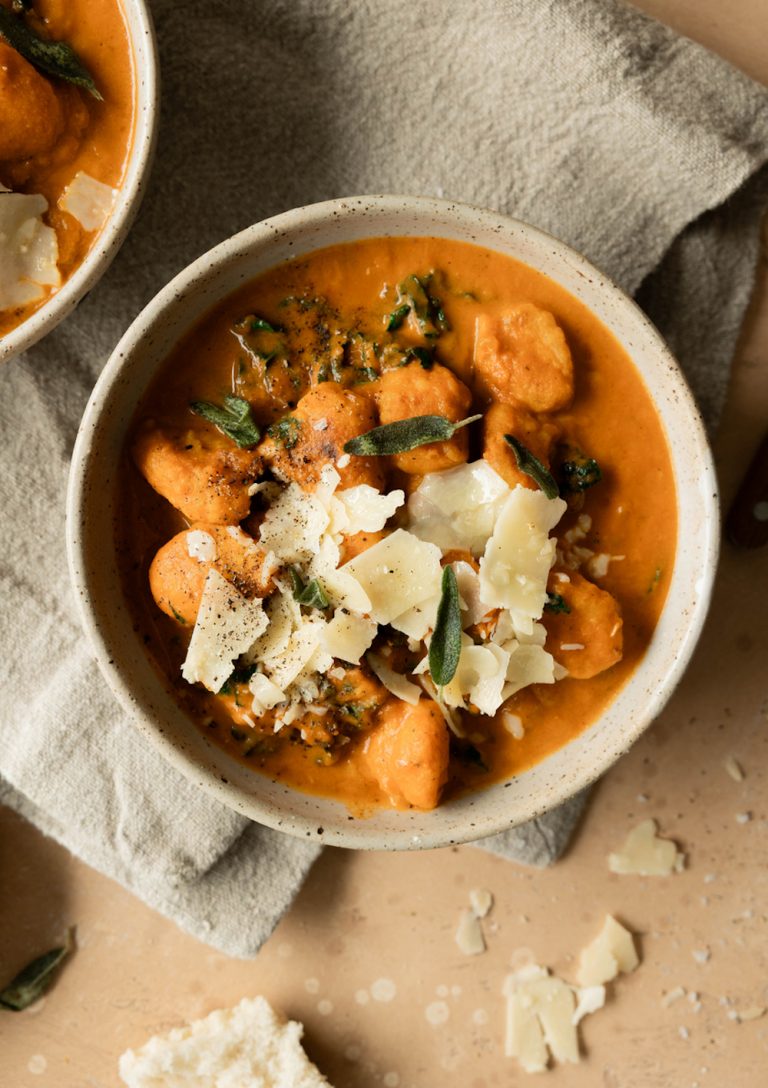 Creamy Pumpkin Gnocchi
Why We Love It: This pumpkin gnocchi is my idea of a perfect fall meal. It's sweet, savory, and packed with beautiful, herby flavor. And out of all the pumpkin pasta recipes on this list, this one is the sauciest—spooning up almost like an indulgent soup. The best part? It comes together in just 30 minutes. So the next time you want to whip up something special on a weeknight, make this your go-to.
Hero Ingredient: Nutmeg is a seriously underrated spice when it comes to creamy, rich pastas. In this dish? It's perfect.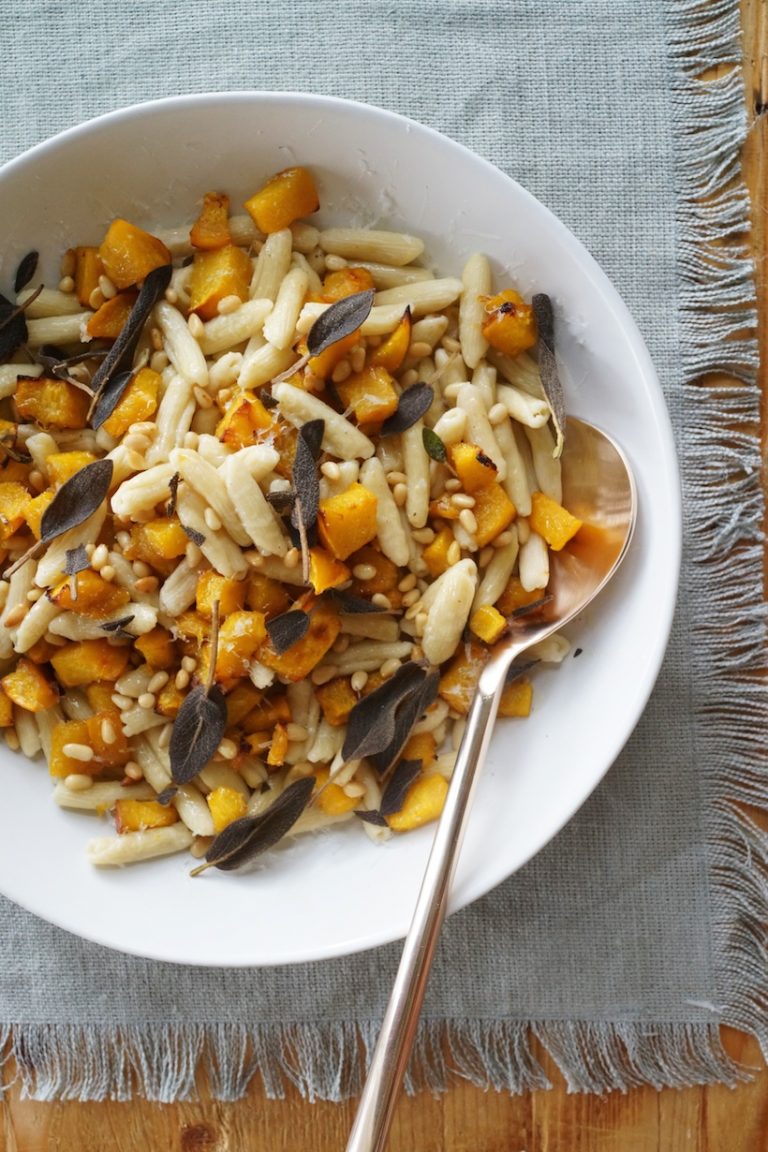 Brown Butter Pumpkin Pasta
Why we love it: It couldn't be easier to make this warming, too-good-to-be-true pasta. Put a new twist on the classic fall pumpkin flavor by peeling it, roasting chunks with honey, and tossing it into the pasta. The nutty brown butter sauce takes less than five minutes to make and packs a flavorful punch.
Hero ingredient: Don't skip the fresh sage.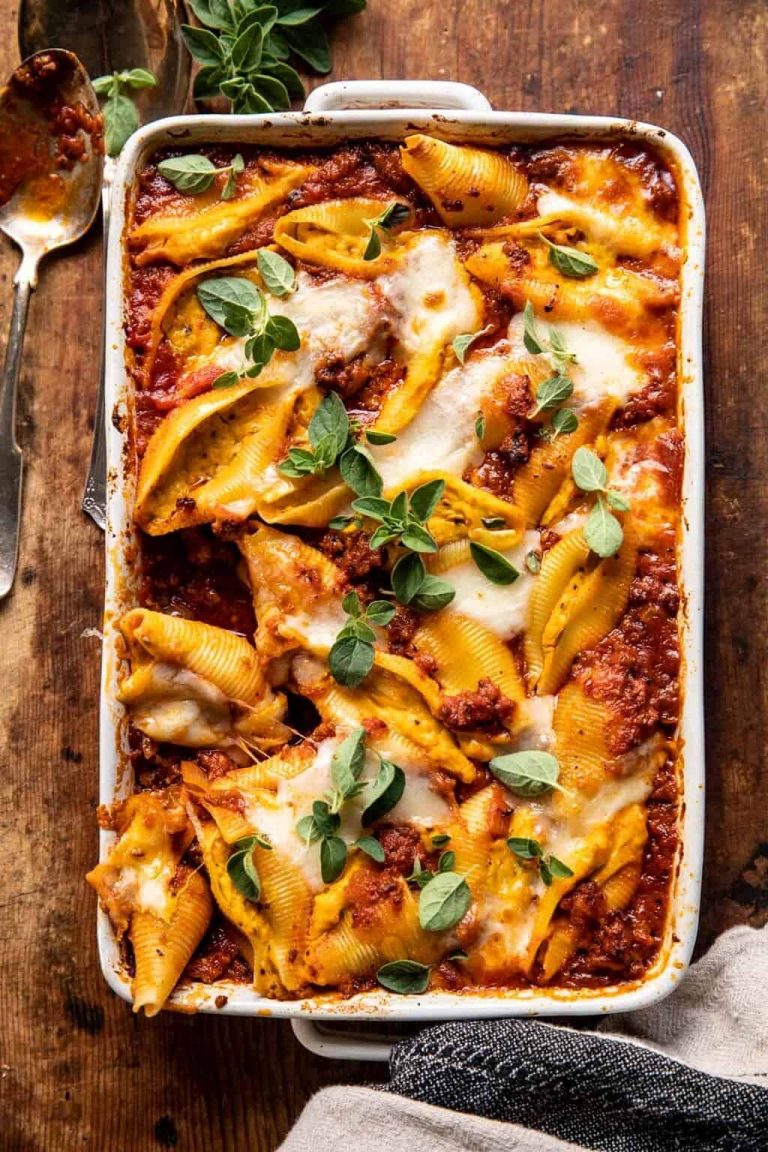 Why we love it: Can't you practically smell this pasta bake through the screen? It doesn't get much cozier than his dish. Jumbo shells are stuffed with pumpkin, cheese, and fresh sage then baked in a spicy bolognese-style sauce. Yum!
Hero ingredient: The sauce is spicy, creamy, and damn delicious.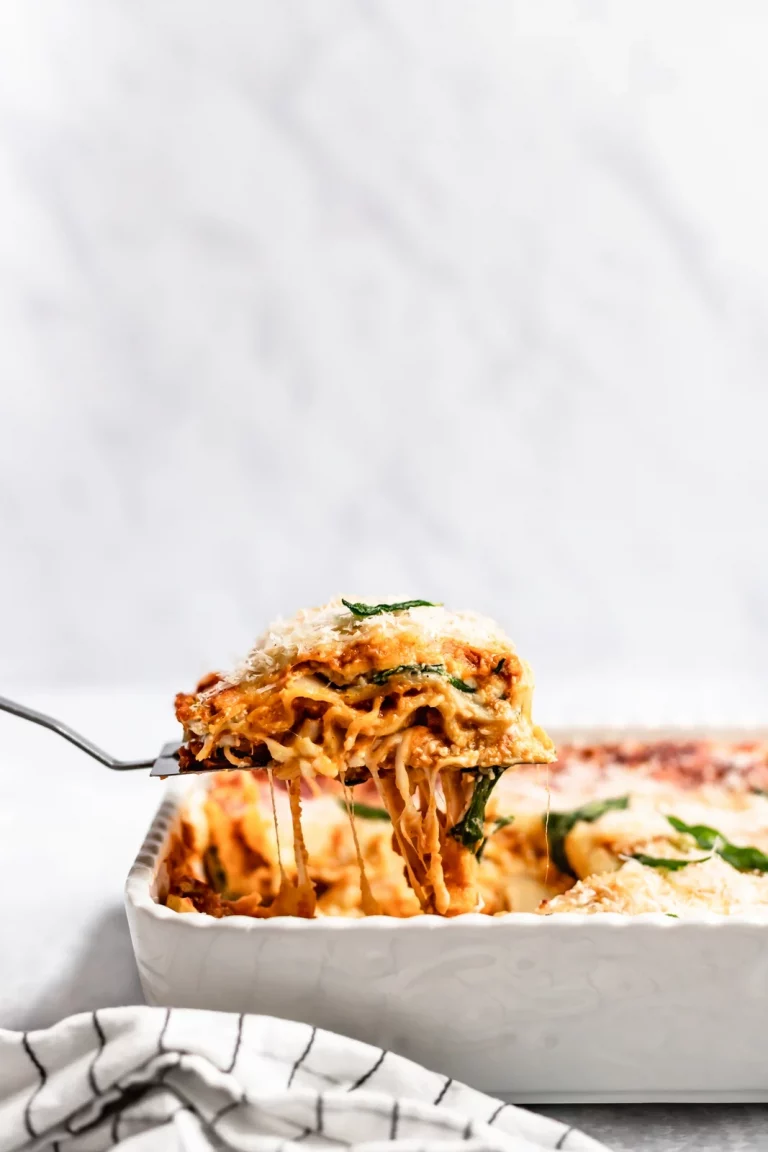 Why we love it: It's a cheesy, squashy, savory, saucy delight sprinkled with parsley and sage. What a dream! This dish is easy to portion out and loaded with delicious flavors like ricotta, parmesan, and sage that are layered with pumpkin, more cheese, and crunchy/creamy lasagna noodles.
Hero ingredient: The trifecta of mozzarella, parmesan, and ricotta blends together for some serious indulgence.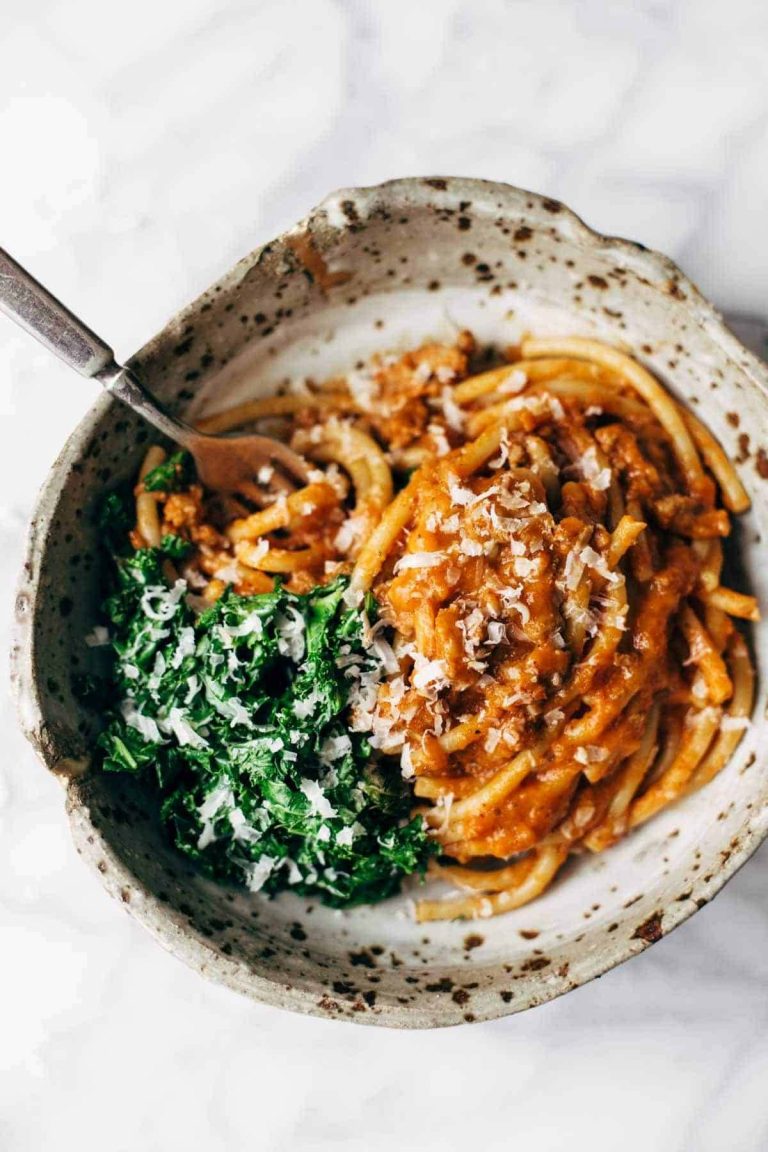 Why We Love It: There are countless pumpkin pasta recipes, but what really sets them apart is the unique spin they each bring to the table. This recipe makes it happen with a side of garlicky kale, perfectly offsetting the creamy, tomato-y pasta sauce. Served together in a bowl, it's a complete meal that needs nothing else.
Hero Ingredient: I love the use of sun-dried tomatoes in this recipe. They add a rich, briny flavor that rounds out the pumpkin pasta sauce.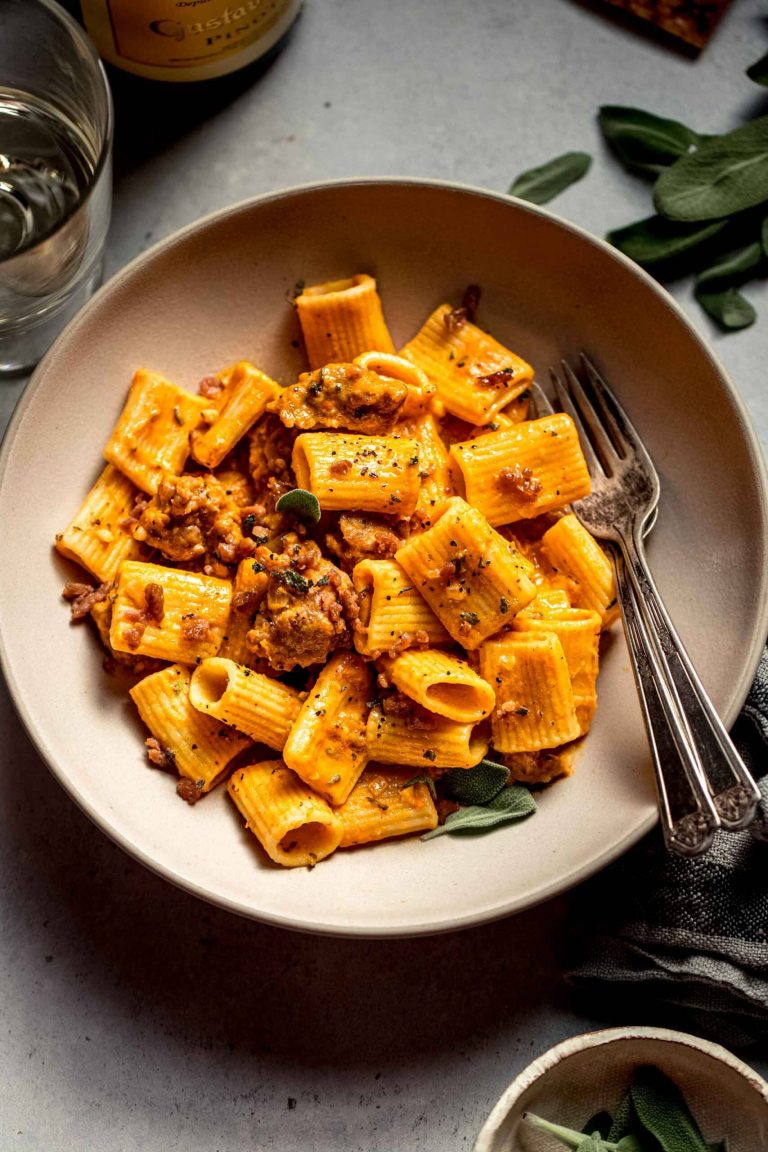 Why We Love It: For the non-vegetarians among us, this hearty pasta dish is an ideal fall dish. When it's rainy, gray, and the air outside is crisp, I can't imagine twirling my fork around anything cozier. Not only is the sauce silky and smooth but this pasta is laced with rich, crispy bits of sausage—and it goes from pot to table in only a half-hour.
Hero Ingredient: The tiniest bit of cinnamon adds a touch of sweetness that's quintessentially fall.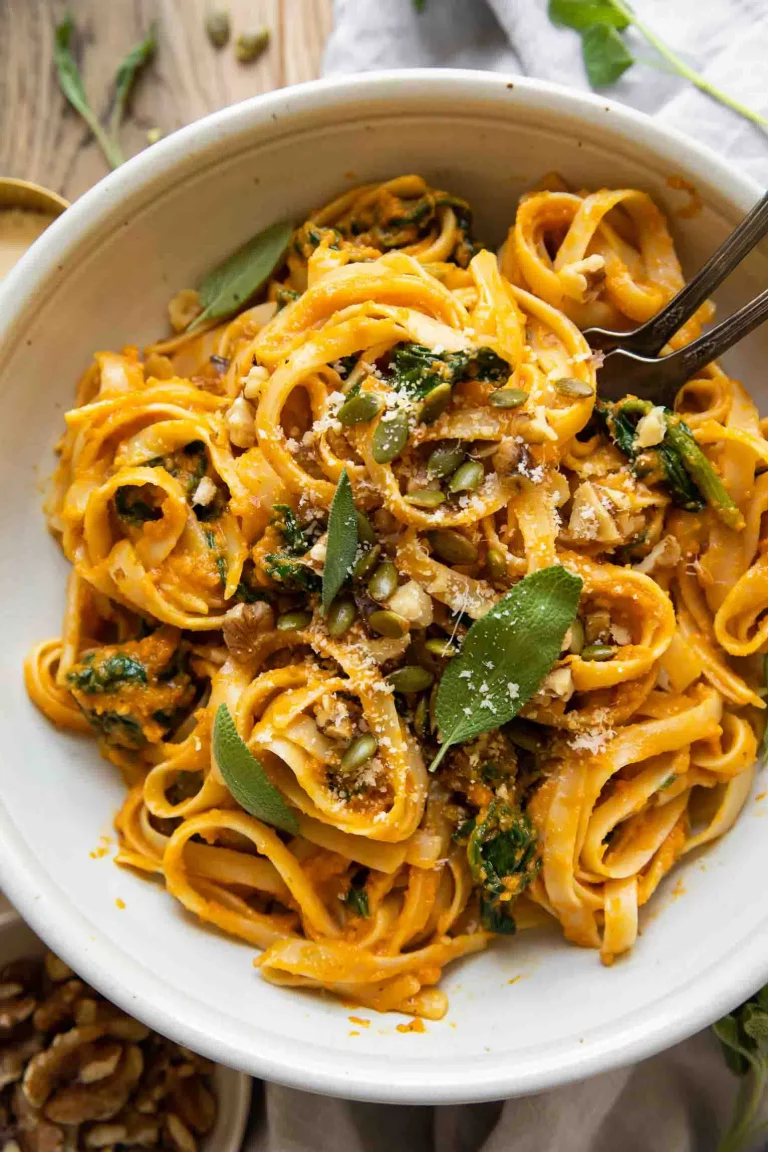 Why We Love It: Alongside soup, pasta is synonymous with fall. And when pumpkin—plus garlic, sage, parmesan, and roasted pepitas—joins the mix, perfection ensues. It's rich, crunchy, creamy, and totally autumnal. There's nothing better.
Hero Ingredient: I love the mix of walnuts and roasted pepitas tossed over top. It's the crunch for me.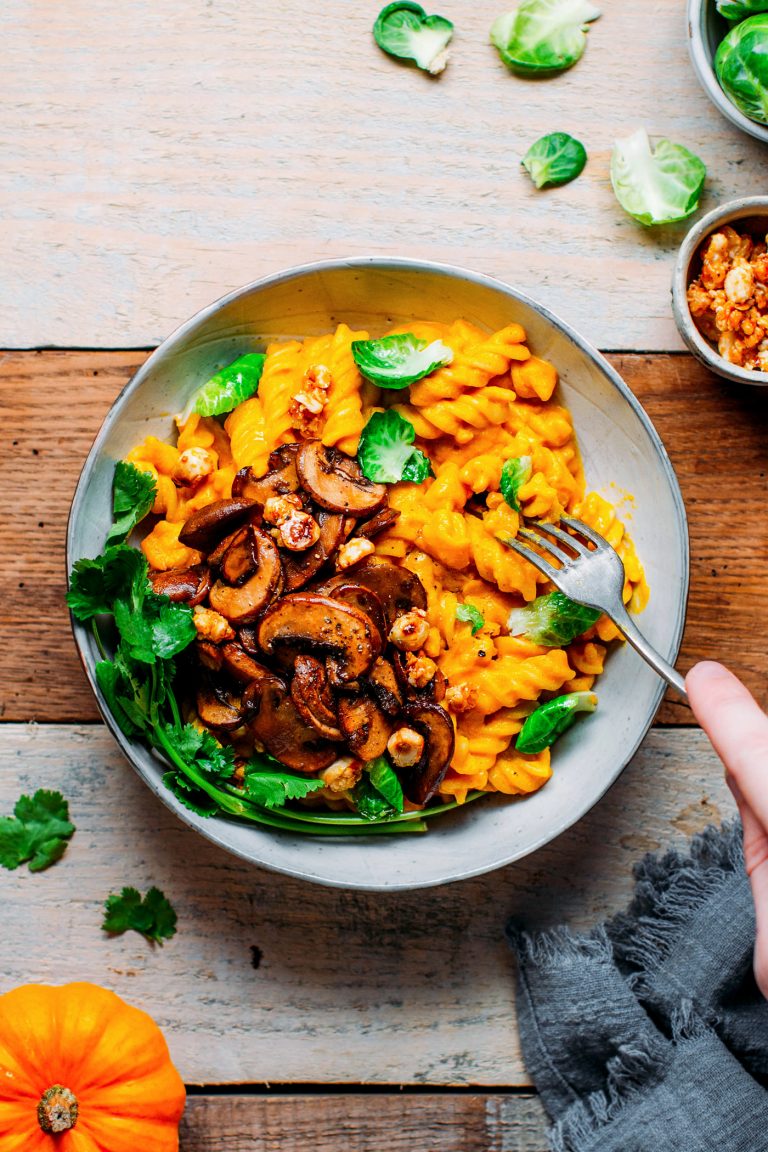 Why we love it: This ultra-comforting pumpkin pasta recipe is a rustic feast. Soy-glazed mushrooms and caramelized hazelnuts are mixed with creamy pumpkin fusilli to make a perfect fall meal.
Hero ingredient: Golden brown and crunchy caramelized hazelnuts.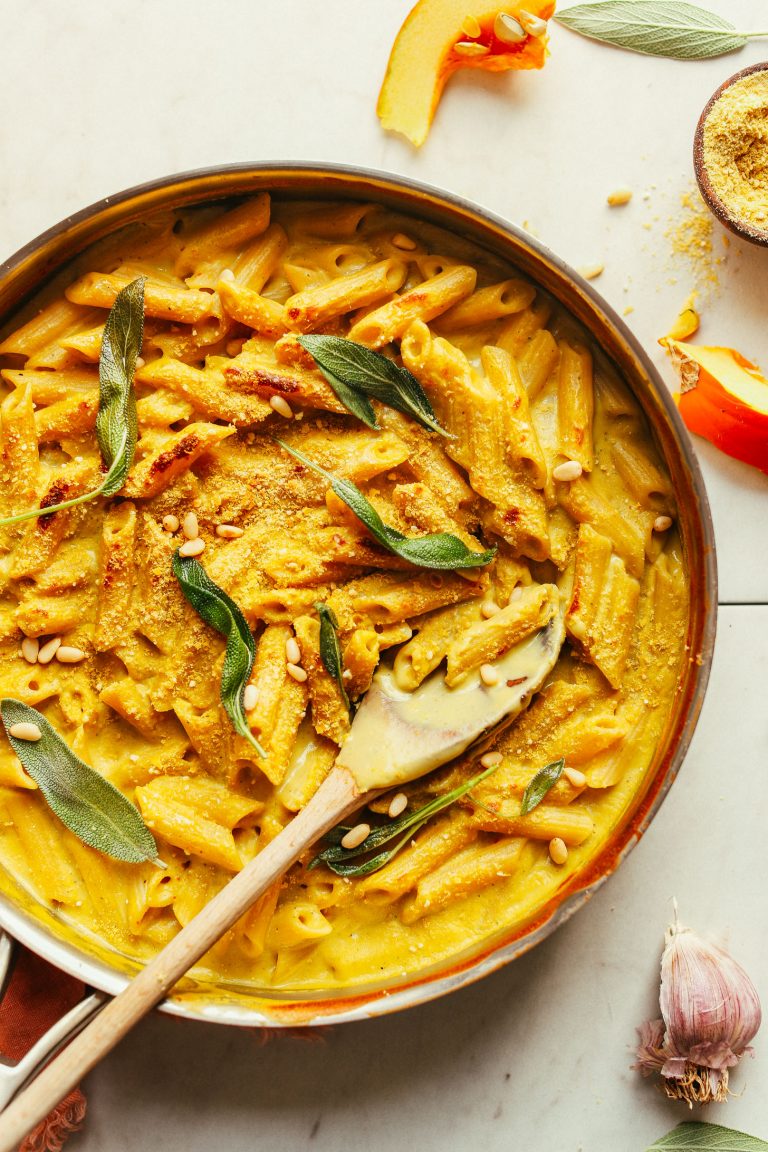 Why we love it: Is there anything more comforting than macaroni and cheese? This grown-up take on the classic only requires 10 ingredients and couldn't be easier to make. You can easily roast the pumpkin yourself or buy a canned pumpkin to save time.
Hero ingredient: A pinch of pumpkin pie spice adds warmth and depth of flavor.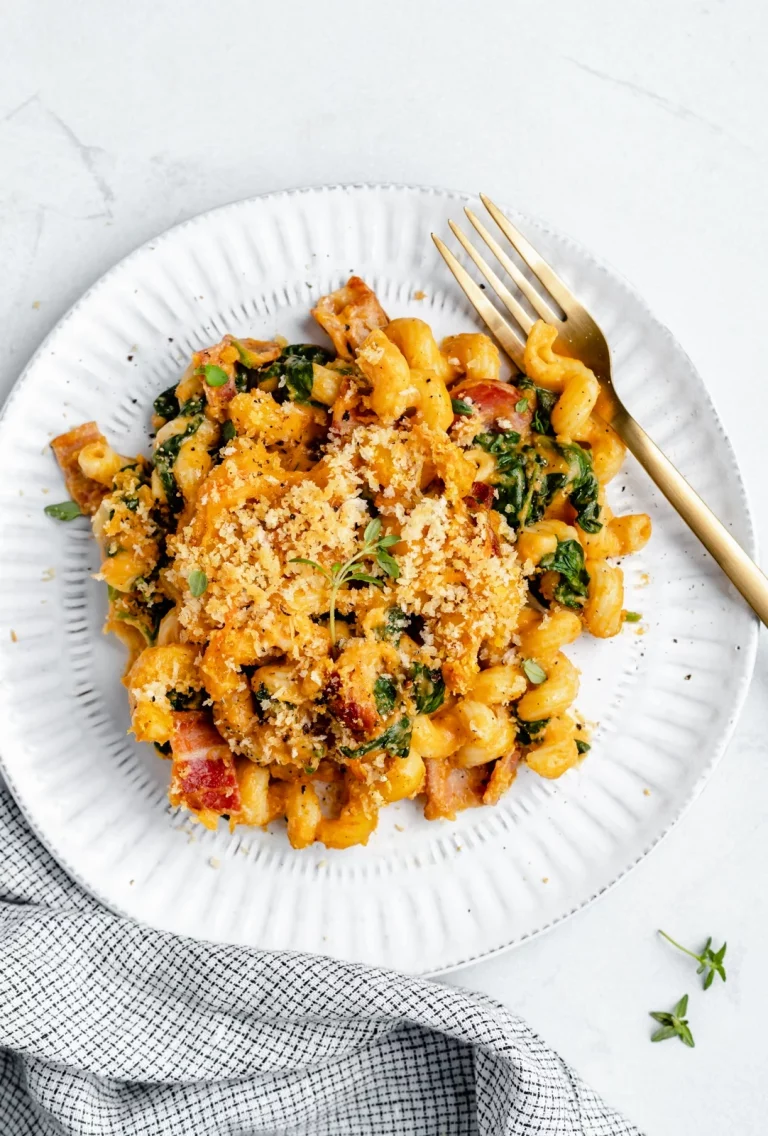 Why we love it: This is the best dinner to come home to on a chilly fall evening. It's cozy, is full of fall flavors and nourishing ingredients, and is pretty easy to whip together on a busy weeknight! Treat yourself.
Hero ingredient: Has bacon ever not been a hero ingredient?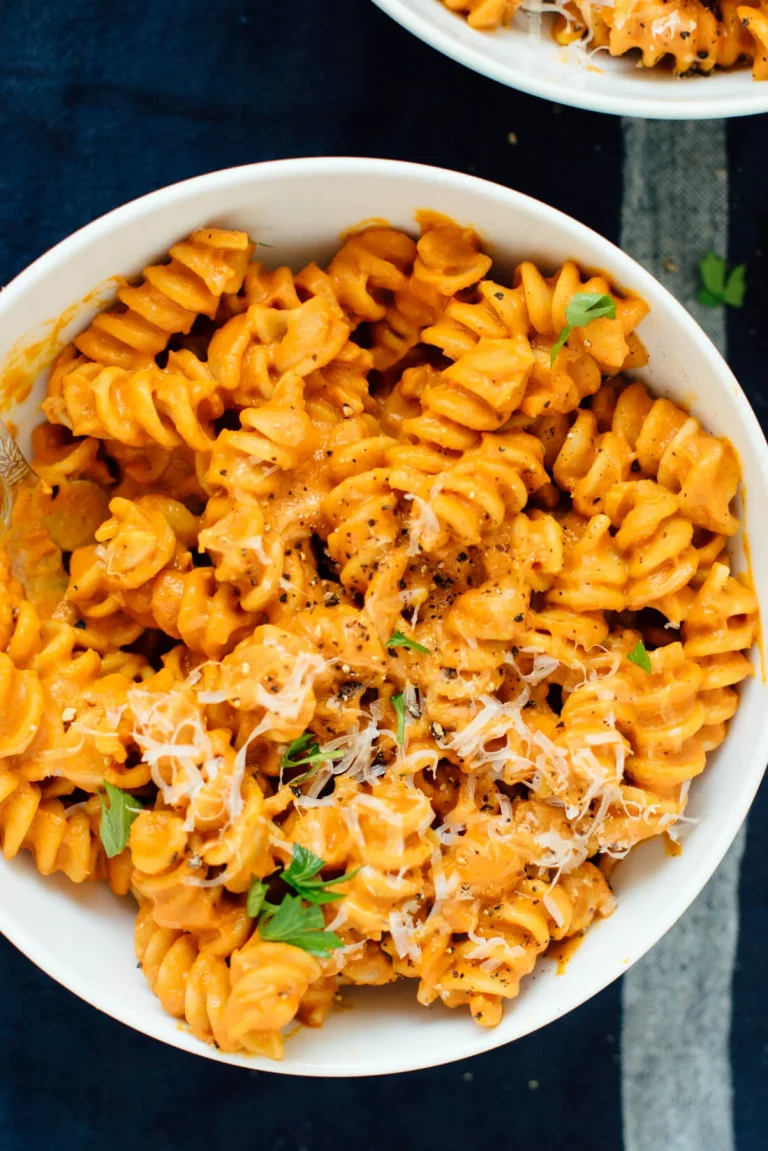 Why We Love It: When we're between the months of September and November, it's non-negotiable: I need my marinara with a hefty dose of pumpkin. With plenty of the classic herbs (oregano, tarragon, garlic, and cinnamon), it's clear the Italian classic plus pumpkin is a perfect pairing. Honestly, it's so good, I plan to make this well into the winter.
Hero Ingredient: The balsamic vinegar adds a complex sweetness with notes of fig and chocolate that are a tasty complement to every pumpkin-y bite.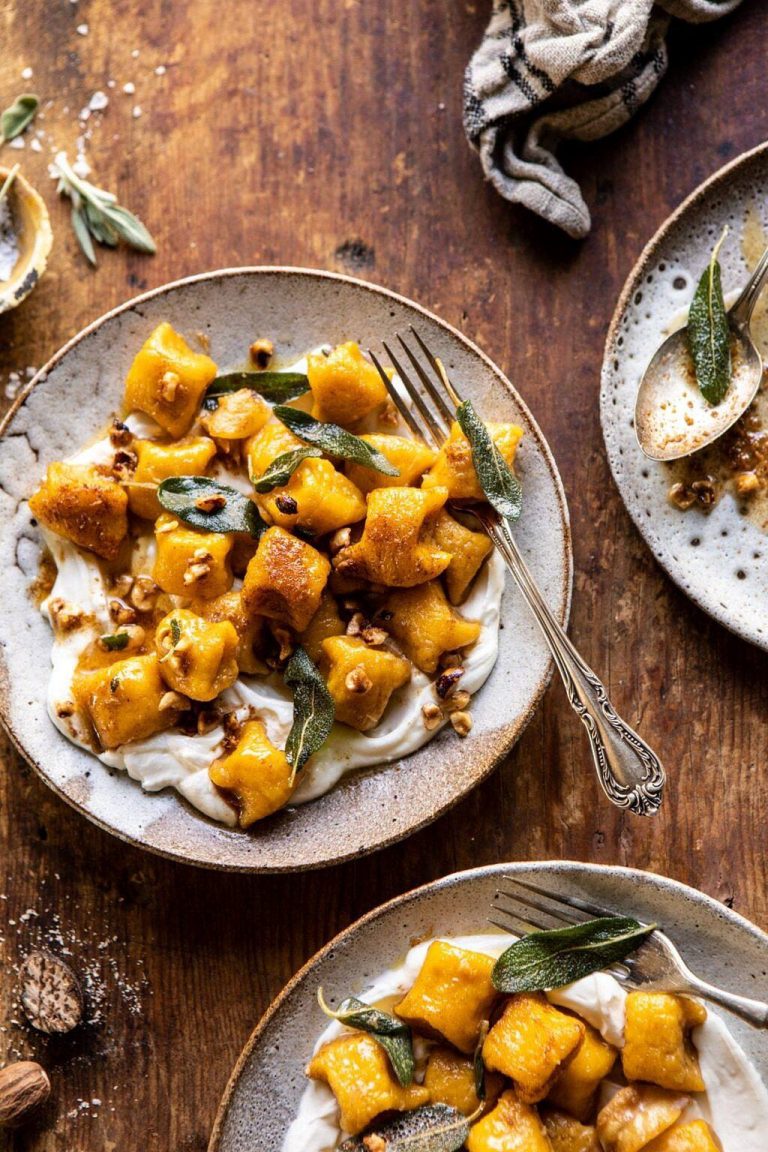 Why we love it: Making this gnocchi is much easier than it looks, trusts us. It's a cozy, and delicious recipe that uses mashed cauliflower, pumpkin puree, flour, parmesan, and eggs. Simple enough! Light, pillowy gnocchi is the perfect thing to eat on a cozy night in.
Hero ingredient: The delicious, nutty hazelnut and sage browned butter sauce.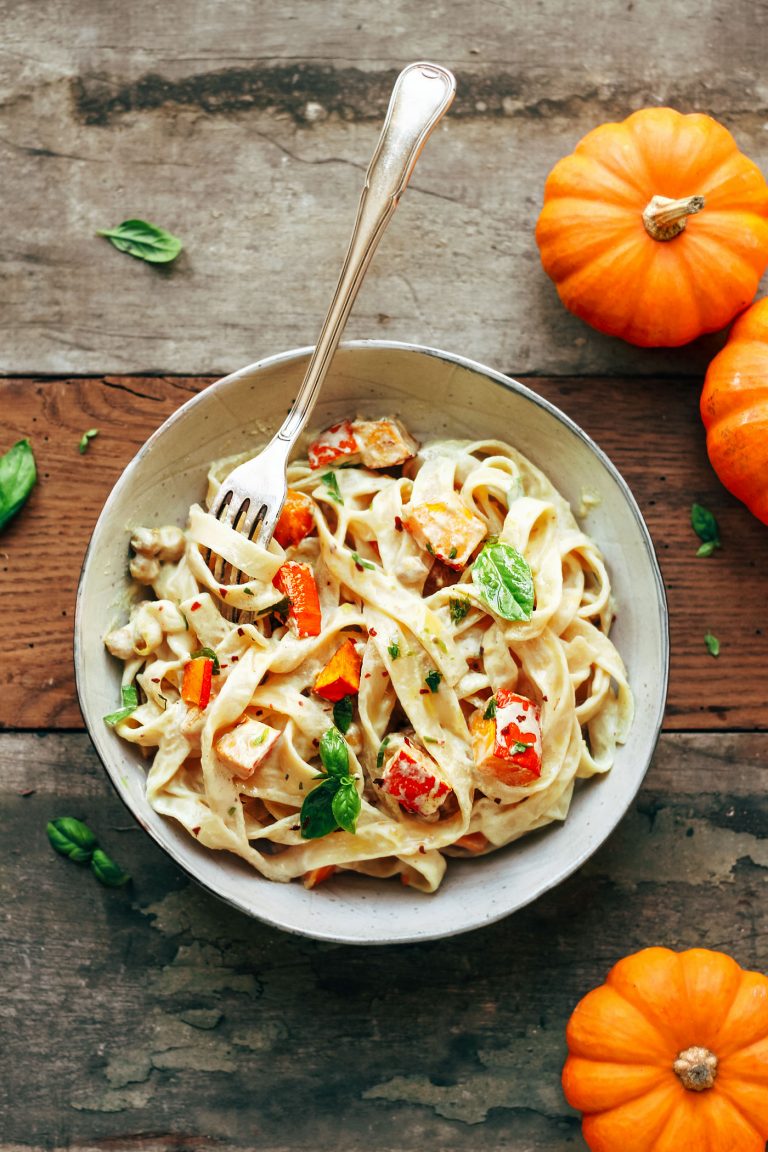 Why we love it: Warm your soul with this sumptuous pumpkin pasta dish. Roasted pumpkin, crispy chickpeas, and fettuccine in a creamy white miso sauce make for a seriously joy-inducing dinner.
Hero ingredient: Crispy chickpeas dusted in aromatic spices.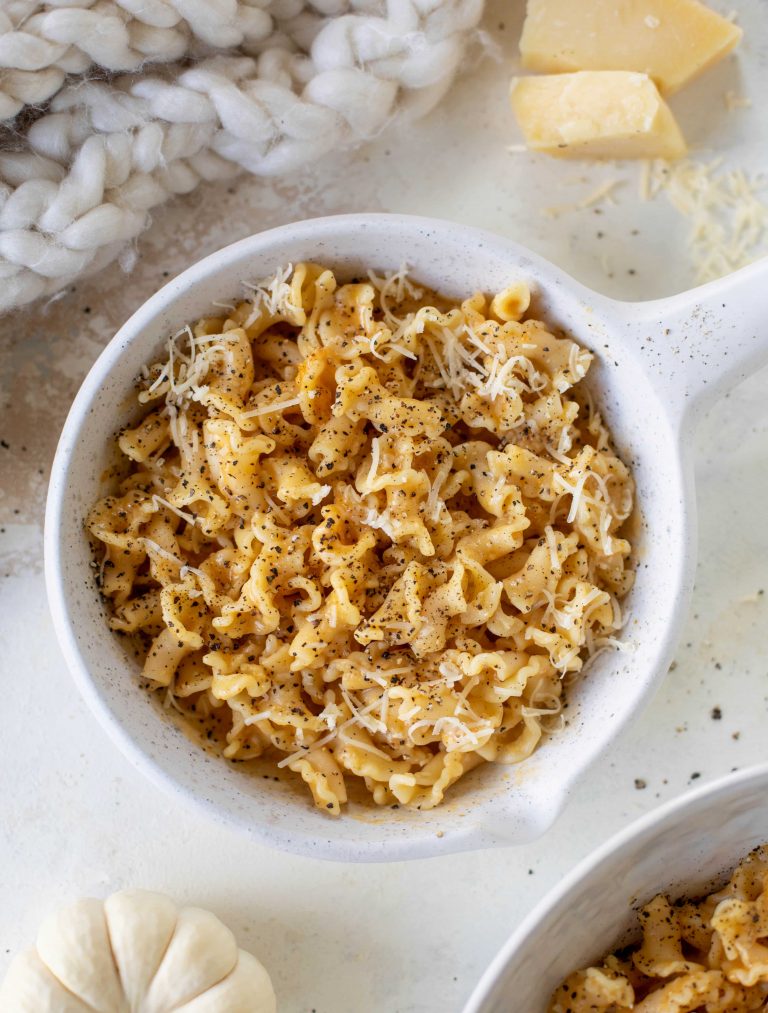 Why we love it: If you thought that a traditional cacao e Pepe couldn't be improved upon, then think again! This is a simple, flavorful, and unexpected twist on the classic Roman dish that you'll come back to again and again.
Hero ingredient: A few grates of nutmeg help to bring out the mild pumpkin flavor.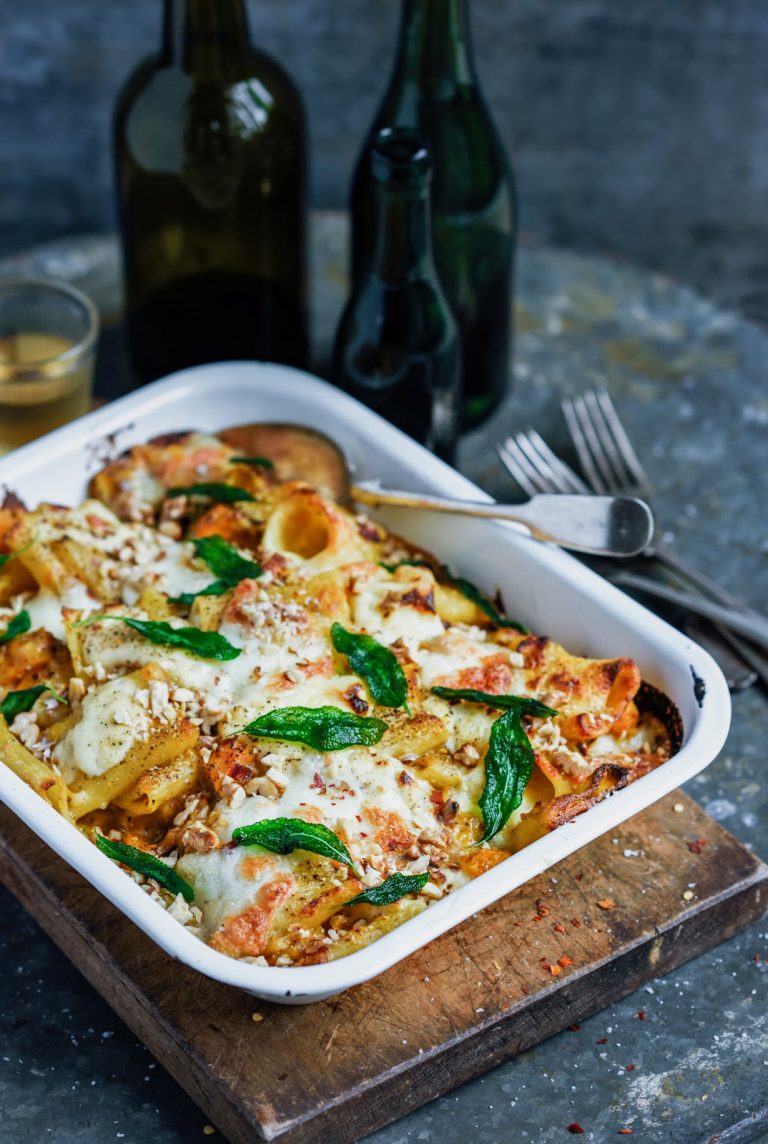 Why we love it: Indulge in this cheesy, flavorful pasta recipe next time you're stuck inside on a stormy night. The taste of pancetta, pumpkin, garlic, sage, and toasted walnuts come together for an almost over-the-top delicious flavor profile.
Hero ingredient: Salty pancetta can't be beaten.
This post was originally published on September 20, 2021, and has since been updated.
Denial of responsibility!
YoursTelecast is an automatic aggregator of the all world's media. In each content, the hyperlink to the primary source is specified. All trademarks belong to their rightful owners, all materials to their authors. If you are the owner of the content and do not want us to publish your materials, please contact us by email –
[email protected]
. The content will be deleted within 24 hours.